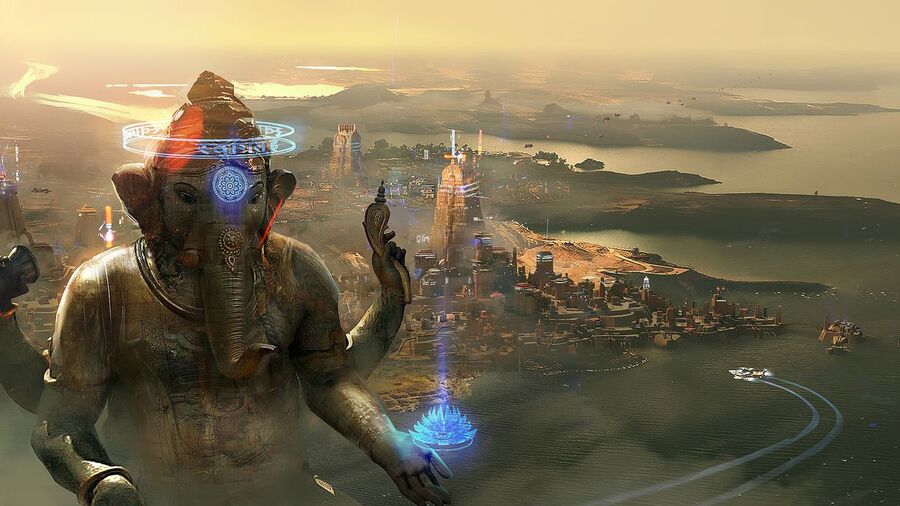 Ubisoft once again showed off the highly-anticipated Beyond Good & Evil 2 during its E3 2018 press conference. We learned more about the prequel's plot and characters, but very little about the actual release date – which we're gagging for at this point.
We did see pre-alpha footage of one of the locations in the game – the metropolis of Ganesha – and it looks absolutely gorgeous. We saw both melee and ship-based combat and learned that you can play in single player or co-op seemlessly. 
Ubisoft also invited players from all over the world to provide artwork and design ideas for a game that we really hope to play before we all get old and pass away. Actor Joseph Gordon-Levitt stepped onto the stage to introduce Hit Record, the company that will help get your designs and assets into Beyond Good & Evil 2.
That's if development actually ever gets off to a start, though. Here's hoping we all get to play it some day.