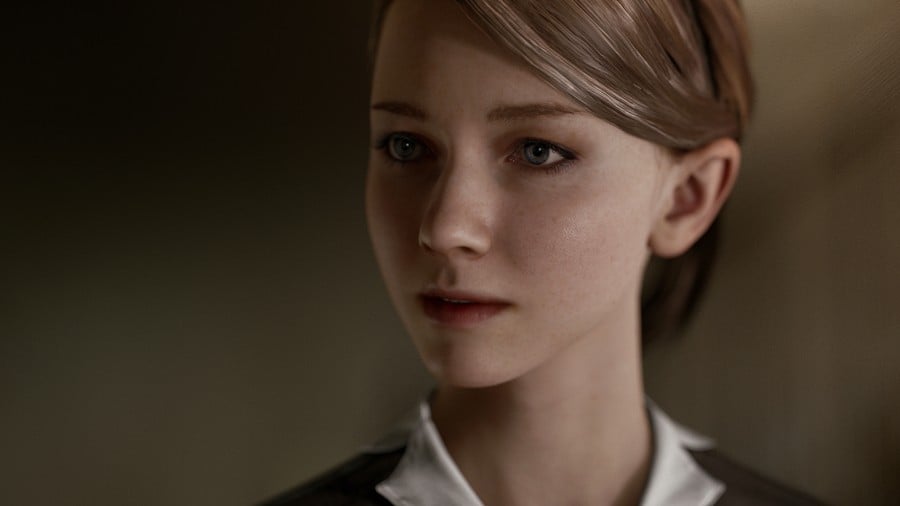 Sony's impressive 2018 lineup of exclusives is starting to take shape, with the anticipated Detroit: Become Human set to make difficult decisions from 25th May on the PlayStation 4. French developer Quantic Dream had reiterated multiple times that the title would be ready to release in Spring 2018, and it's kept that promise with this confirmation.
"Detroit: Become Human is the story of three androids, three machines designed to obey, who start to feel emotions," wrote director David Cage on the PlayStation Blog. "Confronted with persecution and the violence of society, they will all have to decide who they want to be." The studio claims that this is its most ambitious tale to date.
The three characters are Connor, a kind of android detective; Kara, the rogue maid who starred in the Parisian studio's PlayStation 3 short story several years ago, and; Markus, the leader of what will become the android revolution. Much like in Heavy Rain, you'll take control of each, and there'll be deep consequences to the decisions that you make.
"Each story is almost as unique as your DNA: it is the result of the choices you made, the minor ones and the important ones, because in Detroit, all choices matter," Cage continued. "You will need to observe, think, decide, feel, follow your intuition or your heart, to tell the unique stories of each character, and their stories will become your personal story."
Quantic Dream is also eager to stress that Detroit's sci-fi story has many themes that are relatable in today's world. "Of course, it is about AI and the role of technology, but it is also more than anything about us, about our society, our dreams, our mistakes, our hopes. It is about what it means to be human: is it just about having flesh and bones, or does it mean more than that?"
You can read much more from Cage over on the PlayStation Blog, where he discusses the title's controversy and the way in which it pushes the PlayStation 4 to its very limits. Games like this are rare, so we're really looking forward to giving it a go. And with God of War coming a month before it, this is a shaping up to be a helluva start to 2018 for the PS4.