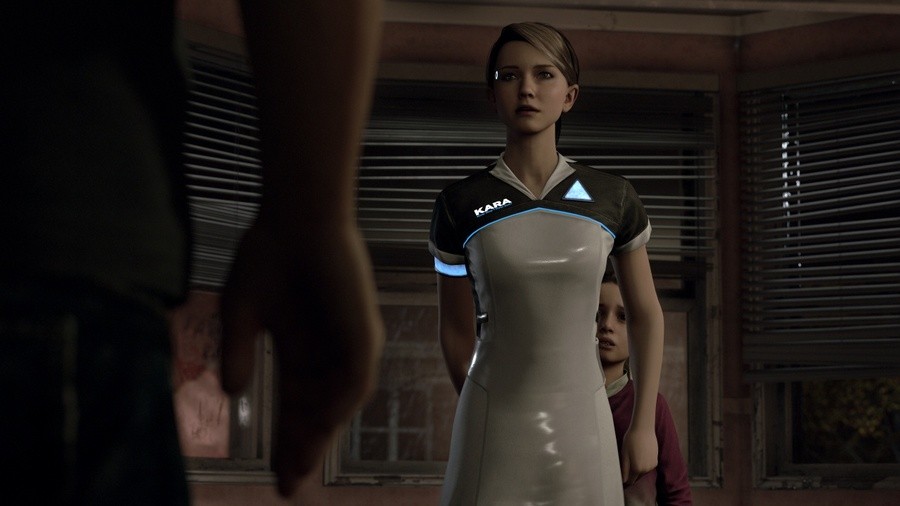 Those of you old enough to remember the name Jack Thompson will recall a time when video games were considered Public Enemy No. 1, and various politicians and campaigners were forever lobbying to get them banned. It's all gone quiet on that front lately, but Detroit: Become Human's controversial "child abuse" scene has really caused a stir – and now we're back to the old days again.
A Daily Mail article [Of course – Ed] quotes Childline founder Esther Rantzen, who's described the title as "sick and repulsive" and has asked Sony to either "withdraw [the] game […] or at least remove this scene where a virtual child is put in life-threatening danger". Her statement concludes: "If you don't, real children may suffer."
Conservative MP Damian Collins, who's the Chairman of the Culture, Media and Sport Select Committee, had the following to add: "It is completely wrong for domestic violence to be part of a video game regardless of what the motivation is. Domestic violence is not a game and this simply trivialises it. It's dangerous to plant the seed in people's minds that the way to deal with abusers is to use violence against them."
For those of you who didn't see the trailer at Paris Games Week earlier in the year, the scene focuses on Kara – the female android from previous trailers. Employed by an abusive father named Todd, the cyborg is witness to his tantrums. There are multiple outcomes to the scene determined by your actions, and one of which results in Todd's ten-year-old daughter being attacked. Other narrative branches show him getting shot by the little girl.
According to director David Cage, the domestic violence is justified because it's all a part of Kara's character development. "There's a context in the story, there's a reason for that – where [Kara] comes from and where she's going to go," he told Eurogamer.net earlier in the year. "What's important to me, and what's important in Detroit, is to say that a game is as legitimate as a film or a book or a play to explore any topic such as domestic abuse."
Neither Sony nor Quantic Dream has commented on the criticism, but we may very well be nearing a tipping point where the scene has to be edited prior to release.
[source dailymail.co.uk]