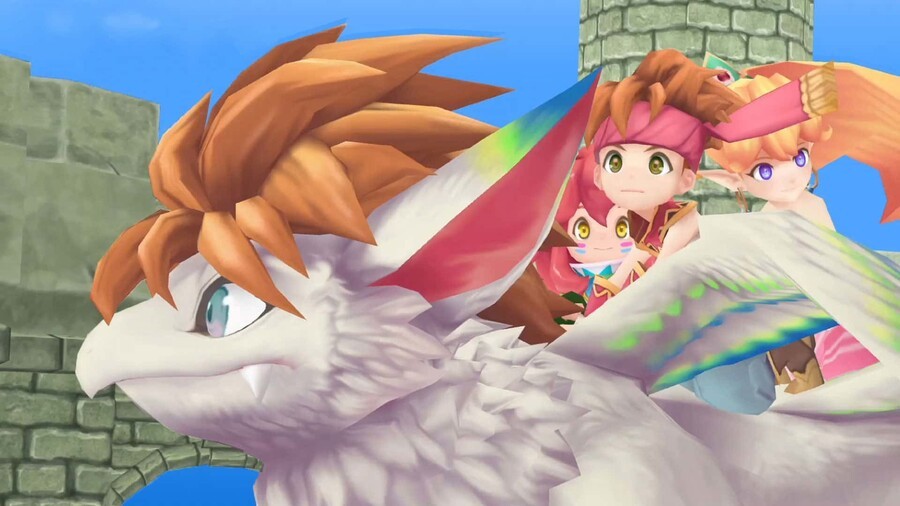 Square Enix has revealed that an update is in the works for Secret of Mana on PlayStation 4. The patch, which is due to release in early March, features a number of bug fixes and improvements, but perhaps most notably, the update promises to reduce the frequency of crashes.
While it doesn't appear to be a widespread issue, we have seen mention of crashing errors here and there around the 'net. Hopefully this patch clears up the problem.
Anyway, here are the notes in full, as translated by Gematsu:
Reduced the frequency of application errors
Fixed an error in which characters transition to a blacked-out screen
Fixed an error in which the character's color changes
Fixed an error in which half of the screen goes dark
Fixed an error in which party members revived at zero HP
Fixed an error in which conversations would not finish on certain maps
Fixed an error in which players slipped through floors on maps that are two floors
Fixed an error that stops enemy movement when using a combination of some attacks and magic
Fixed bow and arrow behavior in battles against some monsters
Added a guide display for the switch button on the Ring Command screen
Added an icon for the character currently using a ring on the Ring Command screen
Added an item effect display for Item Rings and the Ring Command screen
Have you been playing the Secret of Mana remake? Have you ran into any of these issues? Find a legendary sword in the comments section below.
[source support.jp.square-enix.com, via gematsu.com]