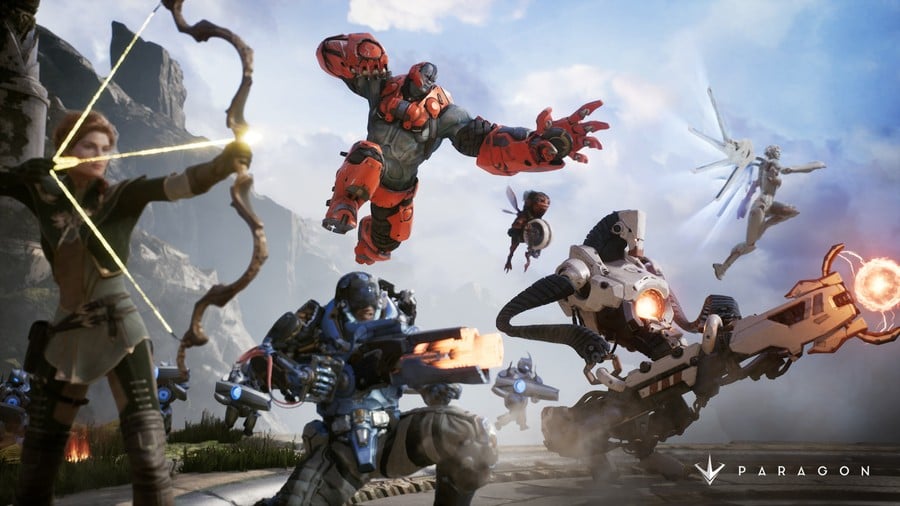 It's crazy to think that Fortnite is now this behemoth franchise with millions of concurrent players. For those of you who followed its development, it seemed stuck in limbo as a kind of Minecraft-inspired tower defence type thing for many years, before being reinvented and essentially exploding as a Battle Royale-style game. It's undoubtedly one of the most popular titles on the planet right now.
But the game's success means that Epic Games' fellow free-to-play experiment, MOBA Paragon, has fallen upon hard times. And starting on 26th April, the project will be shuttered for good. The good news is that if you spent any money on it you'll be entitled to a full refund, and you can't really say fairer than that, can you? Hats off to the company for handling this the right way.
"After careful consideration, and many difficult internal debates, we feel there isn't a clear path for us to grow Paragon into a MOBA that retains enough players to be sustainable," it said in a statement. "We didn't execute well enough to deliver on the promise of Paragon. We have failed you – despite the team's incredibly hard work – and we're sorry." Wow, candid. 
To get a refund you need to create an Epic Games account through here and link it to your console. Once you've done that, you can request a refund through here.
Paragon was famously the closing announcement at one of Sony's PlayStation Experience press conferences, which came in for some criticism at the time. Of course, we still strongly suspect the platform holder had intended to reveal its partnership with Hideo Kojima at the end of that particular presentation – but you may recall Konami's lawyers had other plans.