That Shadow of the Colossus, a game that originally released in 2005, can be mistaken for a current-gen game is testament to the outstanding work that Bluepoint's done on this PlayStation 4 remake. This is a complete rebuild of Fumito Ueda's seminal boss rush release, and while it maintains the ethereal feel of the original, it honestly looks like a brand new game.
While we're still under (some) embargo, we wanted to follow up our hands on impressions from last year with a quick article to confirm that you will be dazzled by this version. Purists may lament the alterations to the art style – the colour palette is much more "natural" this time, with the oversaturated bloom of the original dialled down – but it's hard not to be impressed by the work that's gone into it.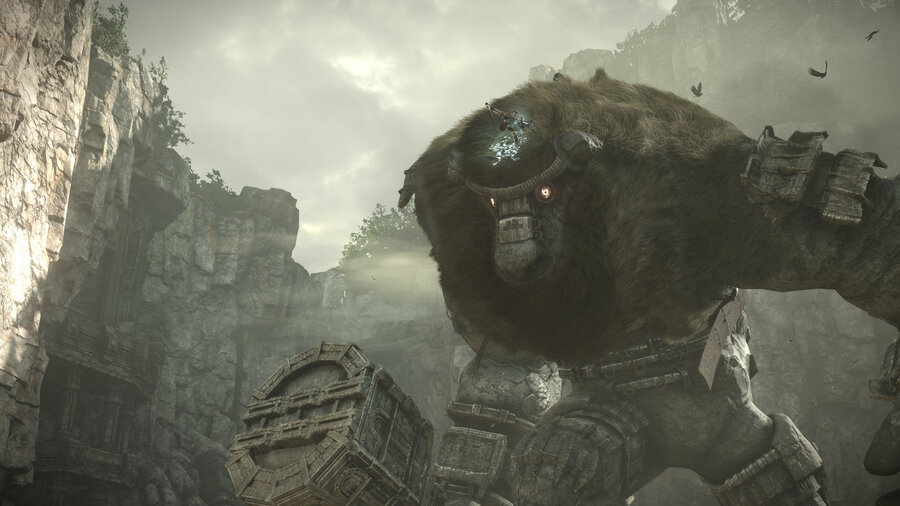 It's especially impressive on the PS4 Pro, where you have multiple options available to you that can be toggled at any time. Cinematic Mode delivers a dynamic 4K image at 30 frames-per-second, and this will "super sample" on 1080p screens for improved aliasing and image quality. Alternatively, there's Performance Mode which targets 60 frames-per-second and (in our experience thus far) looks extremely smooth – it's a far cry from the stuttering of the PS2 original.
Both options support HDR to enhance the already-impressive lighting, making for a visual tour-de-force. It really does look on par with some of the PS4's heavy hitters, which is impressive for a game over a decade old. There's no question in our mind that Shadow of the Colossus will set the standard for remakes moving forwards.
We'll have much more on the remake over the coming days, but for now, enjoy the gameplay footage of both PS4 Pro modes embedded above.
---
Are you planning to pick up Shadow of the Colossus when it releases next month? Are you impressed by the quality of this remake? Controversially kill giant monsters in the comments section below.