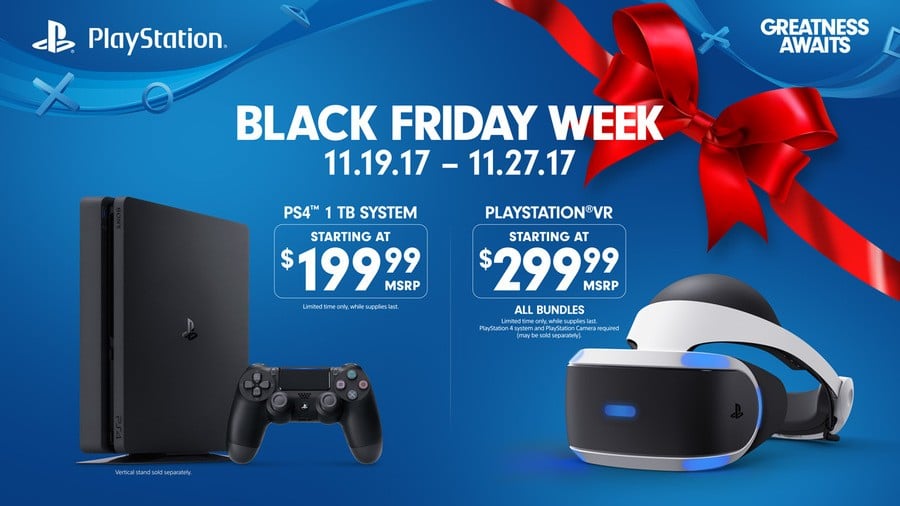 The leaks teased it, but Sony has now confirmed it: the PlayStation 4 will be under $200 for Black Friday week. Starting 19th November through 27th November, you'll be able to snag a 1TB PS4 Slim for just $199.99, while PlayStation VR bundles will start at $299.99. This is all while stocks last, of course, so hopefully the platform holder's got enough to go around.
For those looking specifically at PlayStation VR, it's the Gran Turismo Sport bundle that will be $299.99, while the newly announced The Elder Scrolls V: Skyrim VR bundle will cost you $349.99. DualShock 4 controllers will also be dropping to $39.99 at participating retailers, while PlayStation Plus members will be able to buy blockbusters at up to 40 per cent off from the PlayStation Store starting 17th November.
There's no word on any PS4 Pro discounts at the time of typing, but we're sure some will emerge as we get closer to the holidays. In the meantime, let us know whether any of these deals are tempting you in the comments section below.
[source blog.us.playstation.com]