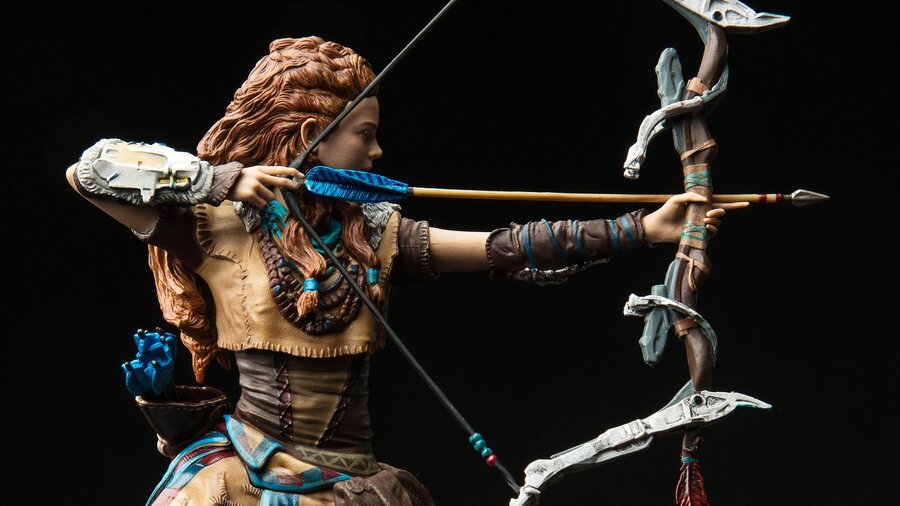 Are you an avid Horizon: Zero Dawn collector looking for more ways to fill-out your shelf space? If so, then you may be interested in a new figurine recently announced by PlayStation last night. 
The new figure features a stunning sculpture of none other than the heroine herself Aloy, and is available to pre-order on the PlayStation Gear store for $40 USD (drastically cheaper than its figurine counterparts, such as the latest Nathan Drake figure). Of course, this does however come with an unfortunate catch, that being it'll only be available for gamers in the United States and Canada at this moment in time. Sigh.
No word as of yet when it'll (hopefully) be available for us here in the UK and EU, but we'll keeping checking the store and update if we hear more news. In the meantime, though, let us know if you're planning to pick one up if it's available in your region, and if so, here is where you can pre-order it.
[source twitter.com]