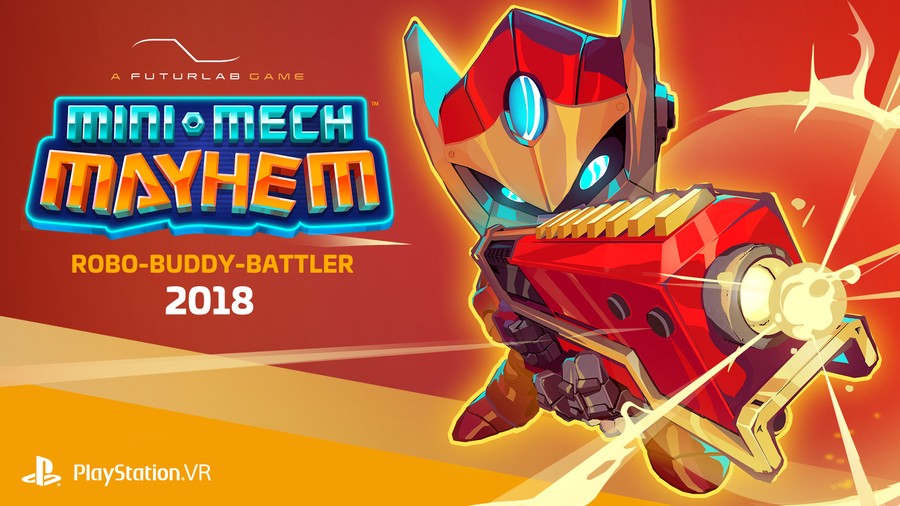 The minds behind Velocity 2X have taken to the PlayStation Blog today to unveil their latest game, Mini-Mech Mayhem. This follows hot on the heels of Tiny Trax, which only launched a few months ago for PlayStation VR. It seems that FuturLab is keen on Sony's headset, as this latest title is another virtual reality exclusive.
There isn't a huge amount of information to go on right now, but we can glean from the developer's blog post that Mini-Mech Mayhem is a robot battle game where you and a small robo-companion partner up to kick some metallic behind. We imagine it'll be on about the same scale as Tiny Trax in terms of content, but again, we will have to wait to find out more details closer to release.
It's heading our way next year, and with FuturLab currently hiring for the project, we imagine it's very much in the early stages of development. Are you excited for Mini-Mech Mayhem? Do the robot in the comments section below.
[source blog.eu.playstation.com]