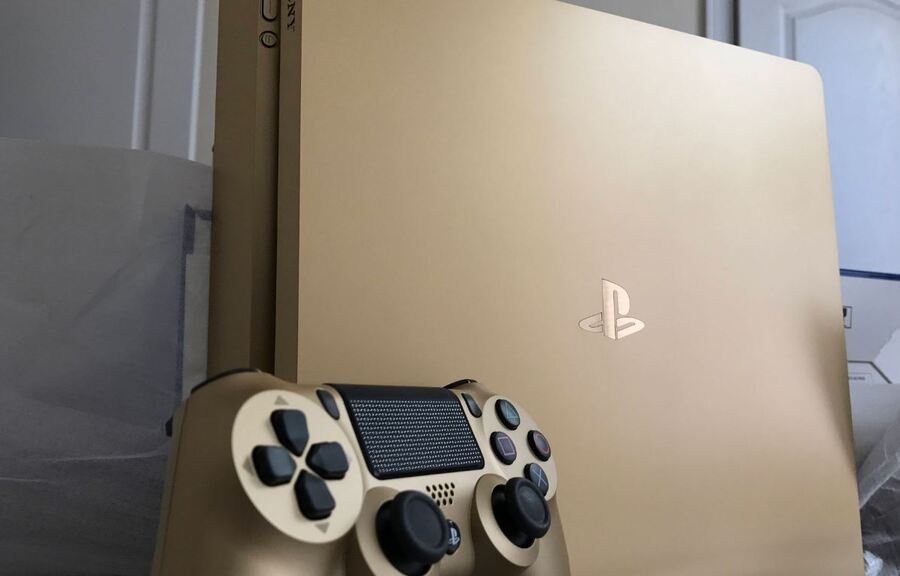 The PlayStation 4 may be knee-deep into its fourth year, but it's showing no signs of slowing – in fact, it's actually performing better than in previous years. Sony's console topped the United States hardware charts for a second successive month, registering its strongest June on record since release. Beast mode?
The system was aided by the Days of Play promotion that the Japanese giant ran in conjunction with E3 2017 – it offered a limited edition gold coloured PS4 Slim as part of that, which swiftly sold out. The console continues to do incredibly well in the software department, too, with Crash Bandicoot N. Sane Trilogy finishing fourth after just two days of sales.
Overall, hardware spend was up 27 per cent year-over-year in the US last month, culminating in a seven per cent overall industry increase. Tekken 7 topped the charts, flanked closely by Injustice 2 and the evergreen Grand Theft Auto V. In total, three PS4 exclusives made the Top 20, with both Horizon: Zero Dawn and MLB 17 The Show continuing to do well.
Of course, the Switch's ongoing stock issues are making things a bit easier for the PS4 when it comes to these NPD victories, but for the PS4 to be increasing its annual performance this far into the generation is impressive – especially when we're talking about June, an historically slow month. It's going to be another big year for Sony it seems.
NPD Software Top 20: June 2017
Tekken 7
Injustice 2
Grand Theft Auto V
Crash Bandicoot N. Sane Trilogy
ARMS*
The Legend of Zelda: Breath of the Wild*
Mario Kart 8*
Overwatch**
NBA 2K17
Horizon: Zero Dawn
Tom Clancy's Ghost Recon: Wildlands
Call of Duty: Black Ops III
MLB 17 The Show
Tom Clancy's Rainbow Six: Siege
Call of Duty: Infinite Warfare
Battlefield 1
Minecraft
The Elder Scrolls Online: Morrowind*
FIFA 17
Forza Horizon 3
NPD PS4 Software Top 10: June 2017
Crash Bandicoot N. Sane Trilogy
Tekken 7
Injustice 2
Grand Theft Auto V
Horizon: Zero Dawn
MLB 17 The Show
Overwatch
NBA 2K17
Tom Clancy's Ghost Recon: Wildlands
Battlefield 1
NPD Best Selling Games Through June 2017
Tom Clancy's Ghost Recon: Wildlands
The Legend of Zelda: Breath of the Wild*
For Honor
Grand Theft Auto V
Horizon: Zero Dawn
Injustice 2
Mass Effect: Andromeda
Resident Evil 7: Biohazard
NBA 2K17
Call of Duty: Infinite Warfare
*No digital sales
**No digital sales from Blizzard's PC app
[source venturebeat.com]