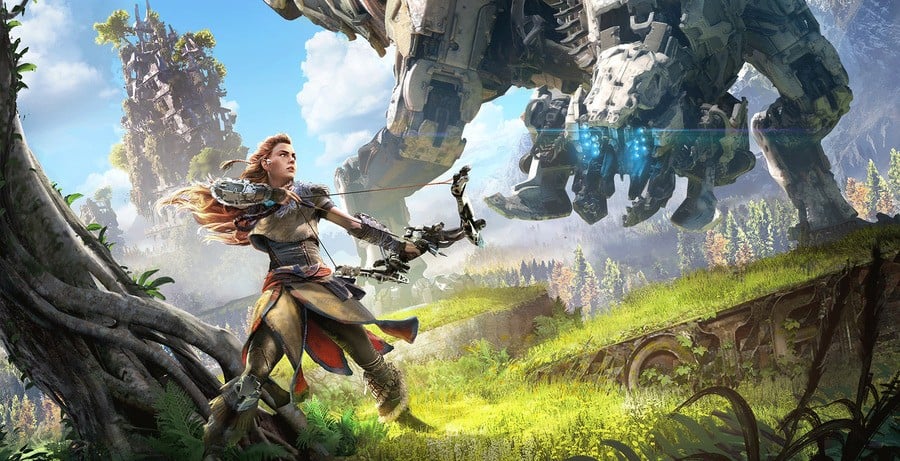 United States sales tracking firm NPD has changed its public data release format yet again this month, revealing the top 20 best-selling titles in America for March – with some digital included. You may recall that the organisation already announced hardware results, with the Nintendo Switch's launch propelling it to the top of the charts, and the PlayStation 4 following up behind.
In the software battle, Tom Clancy's Ghost Recon: Wildlands fired to the top, becoming the fastest selling Ghost Recon title of all-time – and the second fastest Tom Clancy release, behind last year's The Division. The Legend of Zelda: Breath of the Wild – with its impressive attach rate – came in second, while Mass Effect: Andromeda finished third. The sci-fi sequel failed to out-perform Mass Effect 3, but still secured the second best debut in the series' history.
Then a duo of PlayStation 4 exclusives rounded out the top five, with Horizon: Zero Dawn and MLB The Show 17 both faring well. It's worth noting that Sony doesn't disclose digital data, which may have affected the chart position of the twosome. Nevertheless, Guerrilla Games' acclaimed role-playing release doubled the debut of the hugely hyped Killzone 2, which is not to be sniffed at.
Also of interest is NieR: Automata, which managed to find a spot in the top ten against all odds. Yoko Taro's character action title was considered uber-niche by almost everyone in the industry, so it's great to see it fare so well. Beyond that, Kingdom Hearts 1.5 + 2.5 Remix charted in 11th place, as software sales overall increased a whopping 24 per cent year-over-year. Hardware was up 91 per cent, too, though that number's obviously bloated considerably by the Nintendo Switch launch.
NPD Software Top 20: March 2017
Tom Clancy's Ghost Recon: Wildlands
The Legend of Zelda: Breath of the Wild
Mass Effect: Andromeda
Horizon: Zero Dawn
MLB The Show 17
Grand Theft Auto V
For Honor
NBA 2K17
NieR: Automata
Call of Duty: Infinite Warfare
Kingdom Hearts HD 1.5 + 2.5 Remix
Battlefield 1
1, 2 Switch
Resident Evil 7: Biohazard
Overwatch
Tom Clancy's Rainbow Six: Siege
Super Bomberman R
FIFA 17
LEGO Worlds
Madden NFL 17
[source gamesindustry.biz]