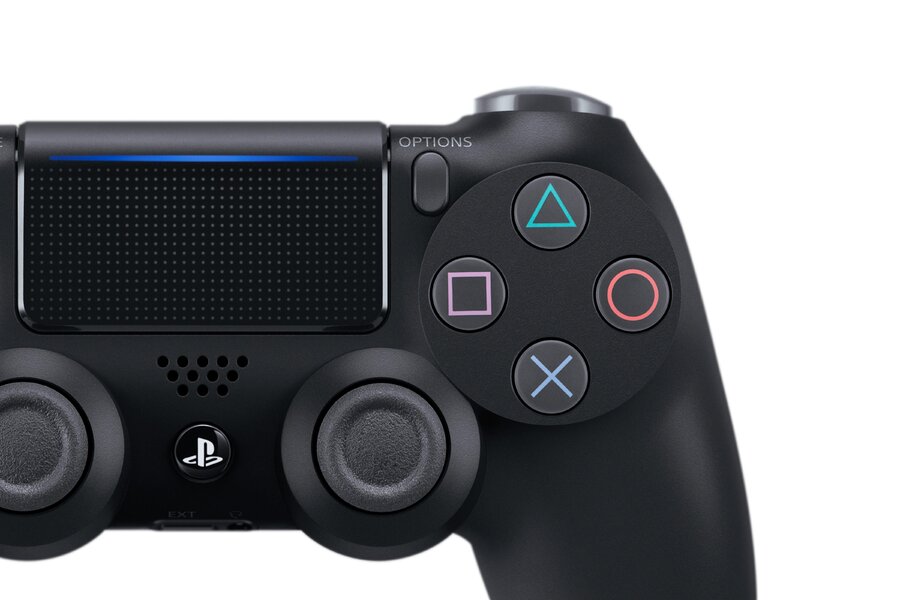 Hmmmm. On paper, May doesn't look like an especially amazing month, but with the way 2017 is going so far, we wouldn't be surprised to see it offer up a few surprise hits. As always, we're here to let you know what we think are the most promising PlayStation 4 titles of next month, so let's dive straight in, shall we?
Release date: 5th May
Publisher: Bethesda
Severe lack of widespread hype aside, PREY puts forward some pretty interesting ideas. A first-person adventure with shooting and shadowy monsters, this bout of sci-fi strangeness certainly offers something a bit different as protagonist Morgan Yu gradually gains access to weird alien abilities. Part BioShock and part Dishonored, PREY should be one to watch, and there's now a demo available on the PlayStation Store if you fancy giving it an early look.
Release date: 9th May
Publisher: Sony
It's testament to LocoRoco's greatness that even today, we can recall most of its bouncy beats. A PlayStation Portable gem from Japan Studio stuffed with catchy music, the colourful platformer is rolling onto PS4 next month, complete with high definition visuals. Lovely stuff.
Release date: 9th May
Publisher: Devolver Digital
A preposterously paced first-person shooter, Strafe has been getting a lot of attention from those who are big into the indie scene - and rightly so. Channelling the likes of DOOM, this blast-'em-up is bursting with blood, guts, and inventive weaponry - but can it hold a candle to the big boys of the genre? We'll soon see.
Release date: 16th May (North America) 17th May (Europe)
Publisher: Sony
Arguably the biggest first-party PlayStation VR title since launch, Impulse Gear's sci-fi shooter Farpoint has attracted attention for a couple of reasons. Firstly, its big-budget production values make it stand out in a sea of smaller-scale virtual reality releases, and secondly, it's use of the PlayStation VR Aim Controller – a new weapon-based peripheral that tracks the position of the armament in 3D space – opens up unique, light gun-like gameplay opportunities.
Release date: 16th May
Publisher: Warner Bros.
Okay, so it may feature a handful of DC superheroes that we've barely even heard of, but Injustice 2 is shaping up to be a rock solid sequel to an already established fighter. Once again offering a fleshed-out story mode packed with bone-crunching brawls, we're looking forward to seeing it all come together more cohesively than an actual DC movie.
Release date: 23rd May (North America) 26th May (Europe)
Publisher: Koei Tecmo
If any title can be designated a Ramsey Game (TM) next month, it's Samurai Warriors: Spirit of Sanada. A spin-off of sorts, this latest entry in Koei Tecmo's hack and slash series focuses on the story of the Sanada clan and its existence throughout one of Japan's most famous periods. It throws a few more role-playing game elements into the usual Warriors mix, boasting a hub town, minigames, and stages where you're free to explore your surroundings.
Release date: 26th May
Publisher: Gun Media
"An online-only horror game? How the heck does that work?" The answer is pretty well, according to all of the screaming streamers over on YouTube and Twitch. Supporting up to eight players, Friday the 13th: The Game sees one person strap on the mask of predatory psychopath Jason Voorhees as they attempt to hunt down and kill everyone else. As long as its nerve-wracking take on hide-and-seek doesn't outstay its welcome after a few games, this should turn out to be a blast - especially with friends.
Release date: 26th May
Publisher: Aksys Games (North America) pqube (Europe)
An enhanced re-release of Guilty Gear Xrd -REVELATOR- - arguably one of the very best fighting games available on PS4 - Guilty Gear Xrd: Rev 2 features new story content, new moves, new characters, and loads of balance changes. If you've ever been interested in trying the super stylish slug-'em-up, this should be the place to start.
Release date: 26th May
Publisher: Grey Box
A project that was originally dropped by Sony for reasons unknown, RiME reappeared not too long ago, and has been grabbing positive media attention ever since. A mix of platforming and puzzles, RiME looks like a pleasant little adventure that'll make you think - but will it live up to the hype that it had all those years ago? We don't have long to wait until we find out.
---
Next month may not be bursting with blockbusters, but once again, Sony's system boasts an impressive amount of variety. Do you see anything that catches your eye? Vote in our poll, and then start making plans in the comments section below.
Which May 2017 release are you most looking forward to? (79 votes)
Friday the 13th: The Game
8%
Guilty Gear Xrd: Rev 2
1%
Samurai Warriors: Spirit of Sanada
8%
Please login to vote in this poll.