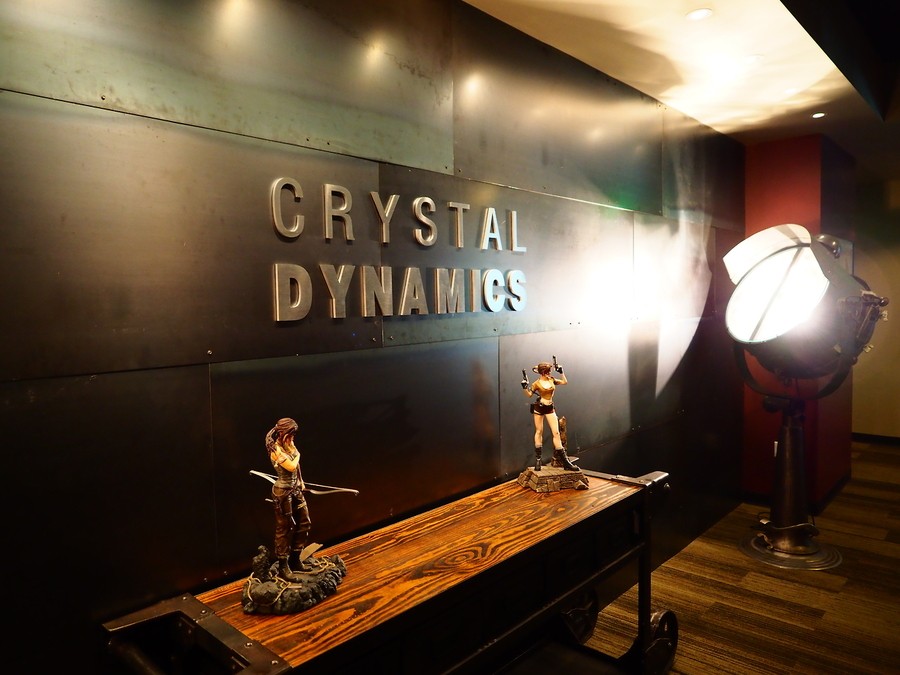 Having focused on Tomb Raider for the past ten years or so, Crystal Dynamics is about to embark on a new adventure with The Avengers – and it'll be making the journey in a new studio. The developer has announced that it moved into a fresh office last week, and it sounds like it's kitted out with some cool features.
"We have some great new amenities, from hydraulic desks for everyone to adjust as they like, to black-out shades and light absorption paint for those darkness-loving developers," co-studio head Scot Amos wrote on the company's Tumblr. The, er, state-of-the-art paint has been accompanied by new meetings rooms, a photogrammetry capture space, and its very own motion capture stage.
"The new studio will help Crystal Dynamics take our work to the next level," added co-studio head Ron Rosenberg. "Crystal Dynamics' new studio is nearly double the size in order to make room for all the new positions we're hiring over the next year." It sounds like the budget for this new Marvel game is going to be astronomical.
[source crystaldynamics.tumblr.com]