Anything that Nintendo do, Sony do… Haha, let's not go there, eh? The popular PlayStation maker has been dabbling in smartphone development for some time now, but you may remember it formalising its plans by founding ForwardWorks earlier in the year. And today it's announced it's announced its first batch of mobile releases, with household names such as Hot Shots Golf and Wild Arms part of the party.
There are a surprisingly large number of titles to talk about here, so let's break them down one by one, shall we?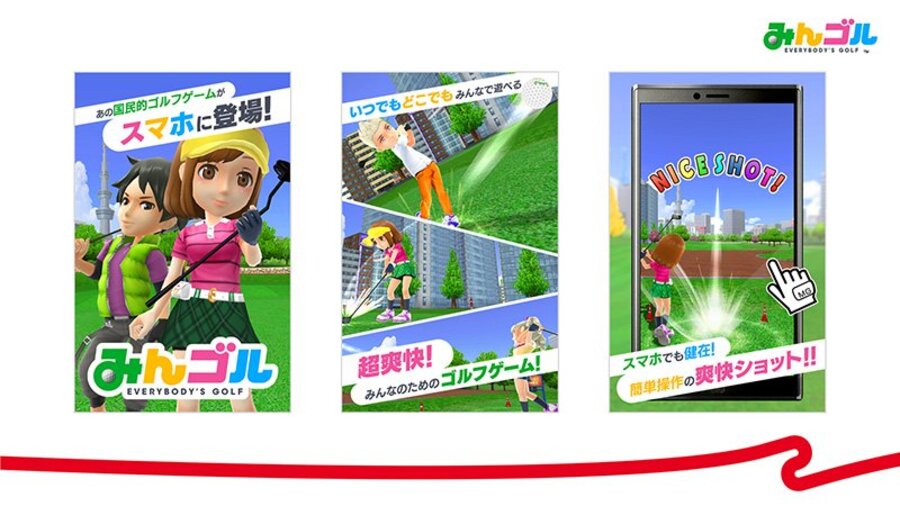 Hot Shots Golf
The seminal series is set to bring a bit of foreplay to a smartphone near you soon, as Hot Shots Golf is pledged for a Spring 2017 release on iOS and Android. The title will see you using your index finger to perform some Nice Shots. Innuendo, eh?
Arc the Lad
It's back, apparently? Arc the Lad's mobile spin-off is being developed by original team members, and is being billed as a Reboot Project for smartphones. Perhaps if this proves popular it could pave the way for a full-blown console sequel?
Wild Arms
Celebrating its 20th Anniversary, Wild Arms is also making a comeback. Again, this classic is being developed by original team members, though it will tell a brand new tale.
Doko Demo Issho, PaRappa, Boku no Natsuyasumi
No details on any of these yet, but Toro and PaRappa the Rapper will both make their smartphone debuts in time. Boku no Natsuyasumi is perhaps better known as My Summer Vacation, and has received multiple entries across the various PlayStation platforms since its release in 2000.
Disgaea, Yomawari
ForwardWorks will also be partnering with the likes of Nippon Ichi on popular brands like Disgaea and Yomawari.
Yo-kai Watch
In addition to games, Sony's also developing a collectible card game platform that will interface with smartphones and tablets called Project Field. And the first title to take advantage of this tech will be Yo-kai Watch.
The Space Between Sora and Umi
It's not going to be all conversions either: Sony has announced a new IP for smartphones named The Space Between Sora and Umi. This is being helmed by Sakura Wars creator Oji Hiroi.
---
There's no word on whether any of these games will make their way to the West, but it's quite exciting to see Sony put a big push behind this important part of its business. It'll be interesting to see what the reception is like in Japan, where mobile obviously rules the roost these days. Would you like to play any of these titles at all? Slide to unlock in the comments section below.
[source gematsu.com]