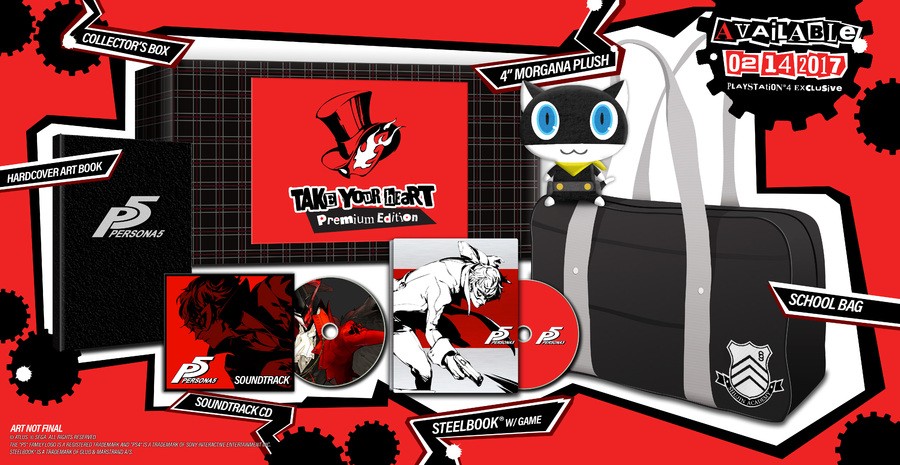 Collector's editions can often prove to be divisive, but we should have known that a game like Persona 5 would deliver the goods. Atlus' biggest ever project just got a North American release date, and if you're currently bouncing off the walls with excitement, you may want to take a look at the title's 'Take Your Heart' Premium Edition.
It'll set you back $89.99, but this appears to be a pretty accomplished package. For starters, you get a soundtrack CD - which you just know will feature some bangin' tunes - a plush of Morgana, the game's typical furry mascot, and a 64-page hardcover art book. You'll also nab a steel case for the game itself, and the whole thing comes in a Japanese-styled high school bag, which boasts the Shujin Academy's crest. The Premium Edition only applies to the PlayStation 4 version of the release, and you can pre-order it right now on Amazon.
Meanwhile, if the extras aren't to your liking, you can always settle for the Steelbook Launch Edition, which, as its name implies, features a stylish steel case. You'll get your hands on this edition if you pre-order the game, and again, this only applies to the PS4 version of Persona 5.
Are you interested in either of these special editions? Watch out for bouts of phantom thievery in the comments section below.