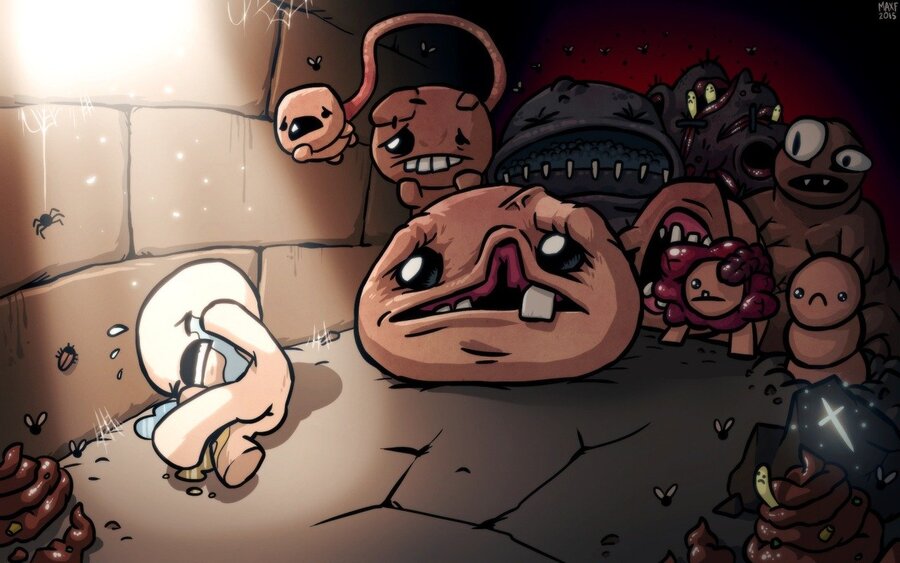 The Binding of Isaac: Afterbirth was released for PC back in October last year and ever since console fans of the series have been screaming out for the much anticipated DLC. If you're still in the deep dark depths of the unknown then here's what you can expect from the expansion: new game modes, over a hundred new items, trinkets, and room designs, two new characters, new enemies, new bosses, new transformations, new challenges, new unlocks, new secrets, new achievements, and much more.
A release on the PlayStation 4 was promised late last year, but that never happened; many fans became sceptical that it was even coming to the console. However, this past month details have been subtly announced about Afterbirth PS4, if you know where to look.
Just this week, the developer on The Binding of Isaac, Ed McMillen, took to his game's blog to confirm that the PS4 version of Afterbirth is finished and has been submitted for approval from Sony: "Afterbirth is complete and been submitted, we are just waiting on approval and once they give us a launch date we will post it ASAP!"
Meanwhile, on Twitter, the founder of publisher Nicalis Tyrone Rodriguez has shared a screenshot and also confirmed that it is hoping to release the DLC this month.
[source bindingofisaac.com, via twitter.com]