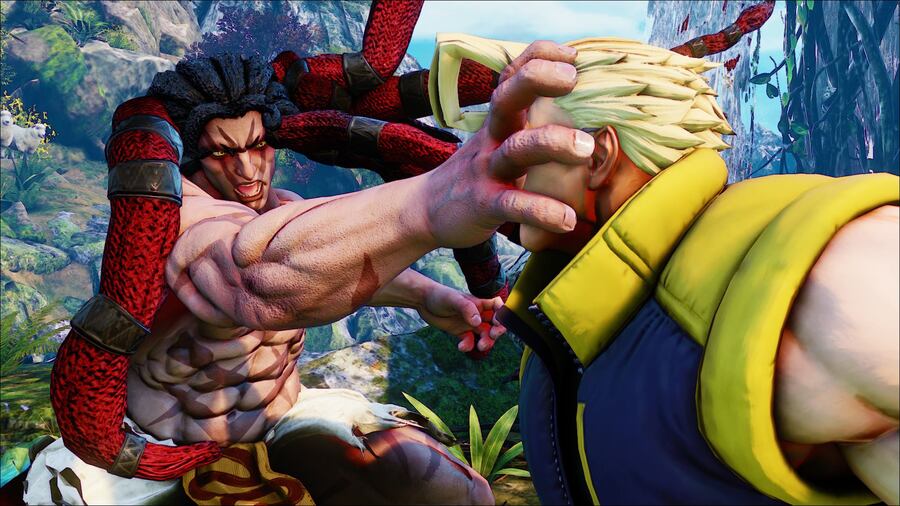 Street Fighter V got off to a shoddy start in the UK sales charts, and did similarly sucky in its home nation of Japan. However, we'd secretly been hoping that it would find its feet on the PlayStation Store, but that doesn't appear to be the case. In fact, the mechanically masterful brawler couldn't even break February's PlayStation 4 top twenty in Europe, while it squeezed into fifth place in North America. There's a small glimmer of hope, then, that the States may pick up the slack – but given how poorly it's done everywhere else, we're not exactly holding our breath.
It's not massively surprising, of course, considering the game lacks core features such as an arcade mode, but it is a shame to see a release with such fantastic fighting flounder like this. If that's not depressing enough, the massively overrated – by our very own Ben Tarrant, no less – Firewatch topped both the North American and European charts. We're kidding, of course – it's a brilliant result for Campo Santo, and we can't wait to see what it does next.
Elsewhere, Crash Bandicoot continued to prove that it's king of the PlayStation Classics in Europe, while the Grand Theft Auto games performed particularly well in North America. Elsewhere, Digimon Story: Cyber Sleuth did brilliantly on the PlayStation Vita in both territories, while the well regarded Naruto Shippuden Ultimate Ninja Storm 4 fared similarly well on the PS4. A good month for not-so niche Japanese games, then. You can peruse the full list of winners through here and through here.
[source blog.us.playstation.com, via blog.eu.playstation.com]