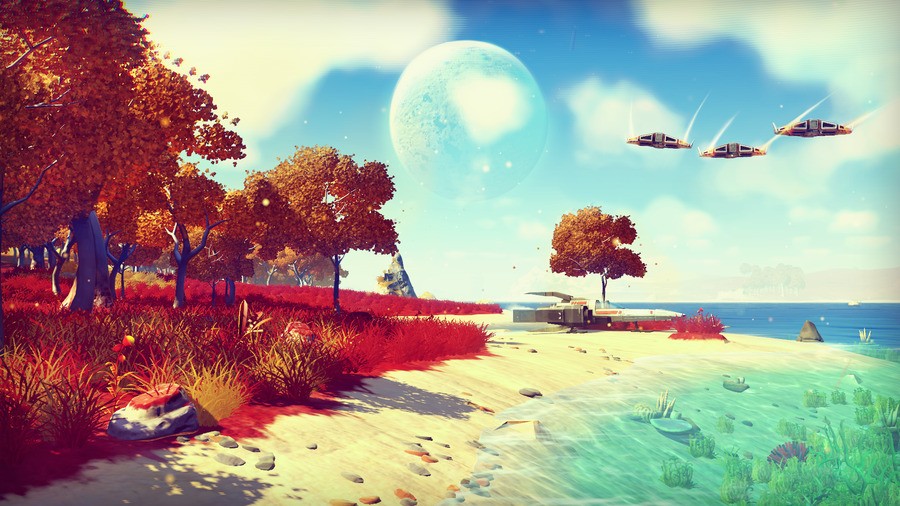 Well, then – after the hullabaloo surrounding The Witness' price, this is going to be mighty interesting. Sony temporarily teased that No Man's Sky will be available for pre-order from the North American PlayStation Store starting Thursday – and the game will apparently cost you $59.99. That's the same price as Uncharted 4: A Thief's End and Horizon: Zero Dawn by the way – it's full price.
Given the astronomical hype surrounding the upcoming intergalactic outing, we're not surprised – but given the teensy team size, we suspect that a handful of you may be shocked to see this carry such a hefty price sticker. There's no word on whether the game will also be available on Blu-ray, but we'd be flabbergasted if it wasn't – this title is trending better than most blockbusters.
The platform holder's since removed the information from the PlayStation Blog, so we'll need to wait for official clarification to ensure that the details are accurate. In the meantime, are you surprised by this price point? Will you be waiting on reviews before ordering your copy? Explore a billion different planets in the comments section below.
[source blog.us.playstation.com, via neogaf.com]