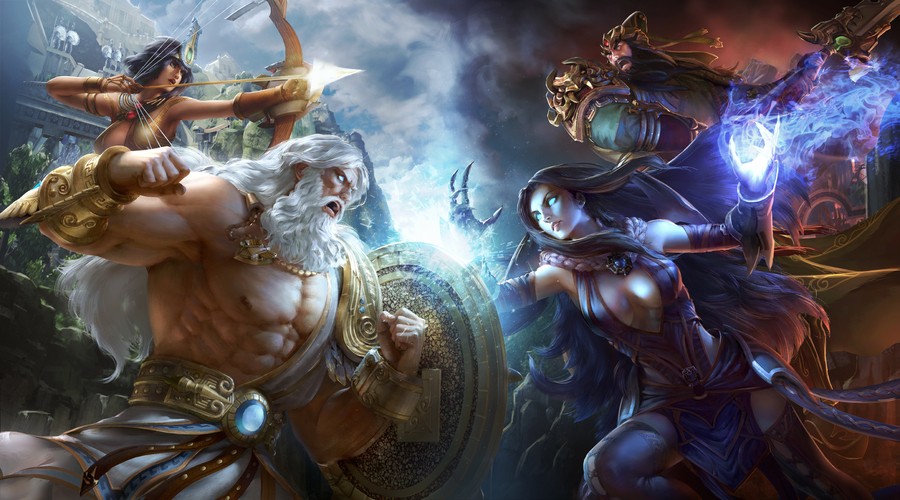 Uber-popular mythological MOBA SMITE has entered open beta on the PlayStation 4, and to celebrate the game's availability on the PlayStation Store – as well as its second anniversary – we've teamed up with developer Hi-Rez Studios to giveaway an absolute ton of in-game content.
First up, we've got 50 SMITE 2016 Season Ticket Codes, which include instant access to the SPL 2016 exclusive Bellona skin, as well as the ability to earn Fantasy Points (FP) by simply playing matches or betting on pro ones. The more FP that you earn over the course of the season, the more content you'll unlock.
If you don't nab one of those, then we've got an eye-watering 4,000 Bellona codes to giveaway, which both unlock access to the Goddess of War and bundle a Battle Maiden skin free of charge. That's a $6.00 value right there.
If you haven't played SMITE yet, then there's simply no excuse not to get involved: the game is free to download from the PlayStation Store right now in Europe and North America – just click the corresponding link and start downloading the client to your PlayStation 4 now. Even better: these codes will work with any version of the game.
As such, it's worth noting that any codes that you claim courtesy of this giveaway will need to be redeemed via the in-game store. Have fun!
SMITE Bellona Giveaway
SMITE 2016 Season Ticket Giveaway