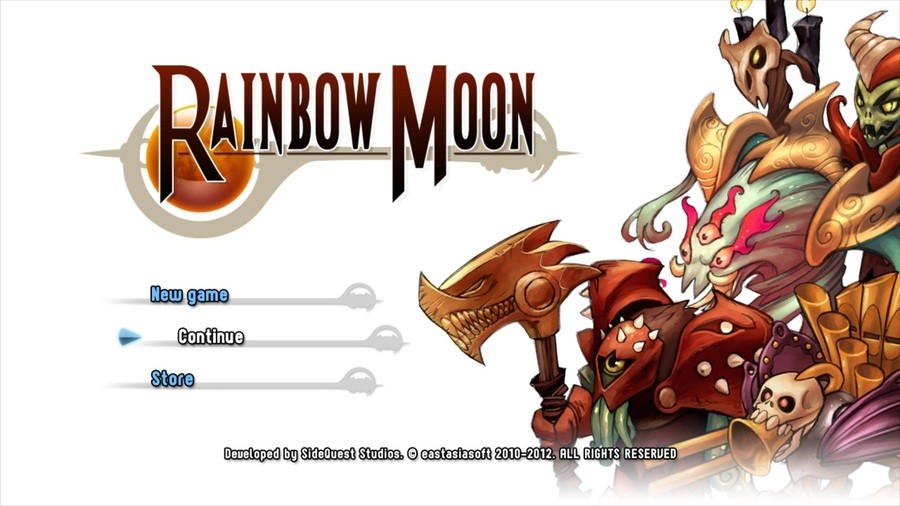 What waits at the end of a rainbow's arc? Not a pot of gold, but a copy of Rainbow Moon for the PlayStation 4. We've got 10 copies of Eastasiasoft's popular RPG port to giveaway, and you could be in with a chance of winning one. This competition's open to everyone, as we have plenty of European and North American codes to go around. Do be aware that you'll need a PlayStation Network account to redeem one, though, of course.
The competition will close on Wednesday, 2nd March at 16:00PM, so make sure that you dive into the widget and enter as soon as possible. All you need to do is complete the actions outlined below; the more that you interact with, the better your chances of winning. And if you're not sure that Rainbow Moon is worth all of the effort, here's an extract from our recent review:
Rainbow Moon's re-release isn't all that different from its past iterations, but that isn't necessarily a bad thing. The world is still as expansive and pretty as ever, although a lot of its niggling flaws have found their way into this edition, too. However, this is still a solid adventure that promises oodles of gameplay and sports a satisfying battle system, so fantasy fans could do far worse than invest their hard-earned gold in Rainbow Moon.