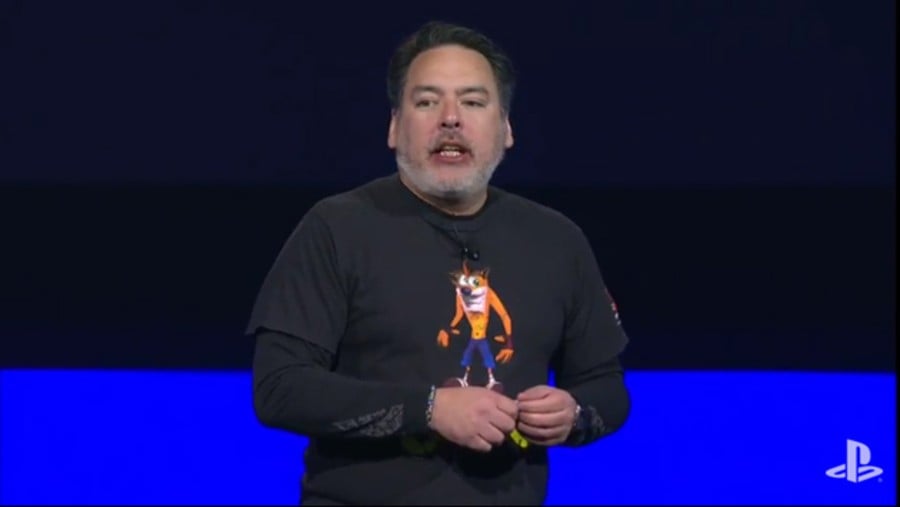 Maybe Sony Computer Entertainment America's CEO Shawn Layden has a different perception of the phrase 'drop the mic', because we're pretty sure that Sony failed to do so at its recent PlayStation Experience 2015 press conference.
For those who missed it, the Japanese company closed its keynote with a CG trailer for Epic Games' newest project, Paragon. We're not going to rag too harshly on a game that we haven't played, but let's face it - the title in question looks generic as heck, and it's yet another bloody MOBA - multiplayer online battle arena - to boot. In short, it certainly wasn't strong enough to end an entire presser on, especially not when Layden had opened the show while wearing a Crash Bandicoot t-shirt - an act that will probably never be forgiven.
Speaking after the conference, during Sony's livestream content, the head honcho described Paragon's trailer as "so powerful that I didn't want to go on after it". Indeed, instead of doing things the traditional way - with Layden both opening and closing the show - Sony opted to end things rather abruptly once the video had finished. The decision left many viewers, including us, a little bewildered.
According to Layden, though, Paragon was a "drop the mic moment" - a perfect end to the press conference. Needless to say, we don't agree, and we're pretty sure that most of you don't, either. Of course, it's entirely possible that the CEO is simply covering his arse: speculation that Sony had removed a final announcement at the last minute has been rife, although it's unlikely that we'll ever get to know the truth.
Is Sony out of touch on this one, or do you think it was actually a good closer to the show? Do you believe in the speculation that something was cut from the end of the presser? Become a paragon of justice in the comments section below.
[source neogaf.com]