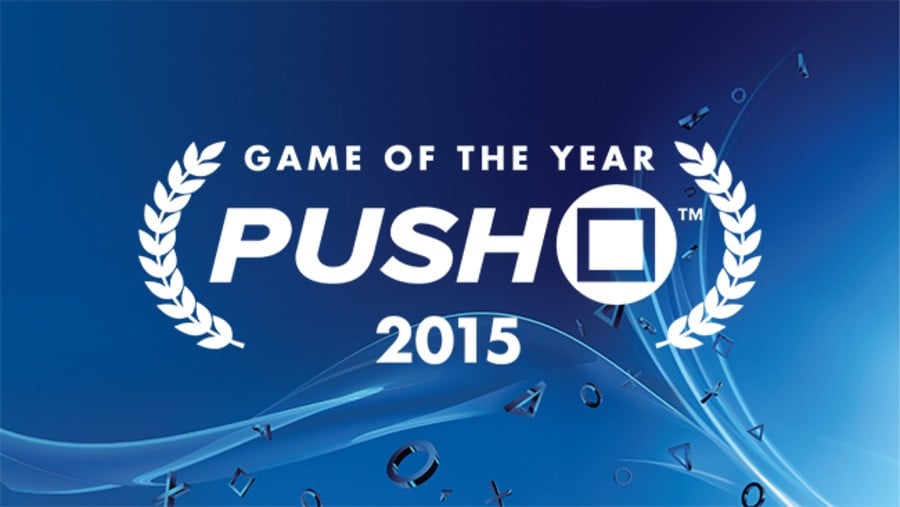 Every year the Push Square Team gets together to vote for the site's PlayStation Game of the Year. While we usually keep these polls secret, we're putting the spotlight on some of our authors this holiday so that they can highlight some of their personal favourites from 2015. Today it's the turn of Graham Banas, as he oils his blade with five smash hits.
Hotline Miami 2 was not a sequel that I was expecting to happen when it got announced. I did however welcome it with open arms. The first entry in all of its hyper-violent beauty is a game that I had an absolute blast with and the chance to experience that again but with even more polished gameplay was too good to pass up. Toss in a killer meta-narrative and some of the greatest usage of licensed music this side of Spec Ops: The Line, and I did not walk away disappointed.
Supermassive's love-letter to many of the tropes of horror films is one that I knew I would love from the moment the dev re-announced it for the PS4. The allure of getting a bunch of friends together to yell at the screen like we do for normal slasher films and the like was too strong to ignore. Amazingly, it didn't just bring a schlocky story to the table, but legitimately interesting plot twists, character developments, and payoffs. While its butterfly effect stuff may have merely created an illusion of choice, it'd be a lie to say I didn't love my first time through this game.
Third Choice: SOMA
SOMA is a game I spent a very long time being excited about. Granted, I was excited for it as a horror game. Unfortunately, it wasn't very scary – at least to me. But it made up for it with one of the coolest narratives I've ever come across. The game's questions about artificial intelligence and the line between consciousnesses left me thinking more than possibly any other game that I can think of. It also delivered one of my favorite endings to a game ever – the pre-credits ending anyways. Throw in amazing art direction and it was a no-brainer really.
Ah, Rocket League. One of my biggest surprises of the year. I thought I was going to have fun with it, but I had no idea just how much fun. The game's beauty lies in its simplicity: soccer – just with a big ball and cars instead of people. It's one of the most enjoyable online games that I've ever experienced, and it's in the elite class of games where sucking at it is as much fun as being good. This stands out as the best free game in my mind that came from PlayStation Plus this generation – on par with Resogun.
CD Projekt Red obliterated my expectations with this game. I had actually never played the previous games or read any of the books, but I decided to dive head first into this release because I respected the dev's business practices too much not to support them. What I got in return was one of the most immersive open world RPGs I've ever experienced. A gripping story, some of the best writing I've ever seen in a game, and a fascinating world to explore made for not only this year's best release, but one of the best games that I've ever played.
---
Are you twitching over Graham's The Witcher selection, or do you reckon that his selections are bang on? Go hunting in the comments section below.