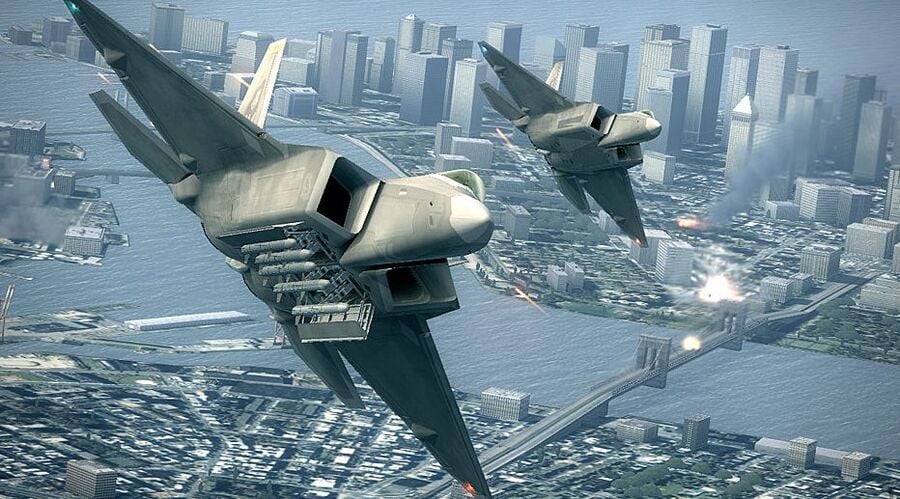 We're rapidly approaching yet another big PlayStation press conference, so the rumour mill has entered overdrive yet again. This tasty little morsel comes courtesy of DualShockers, and pertains to the possibility of an impending Ace Combat 7 announcement. The site cites source code extracted from the latest Ace Combat Infinity update, which makes various references to the next numbered entry in the flight combat sim series in conjunction with PlayStation Experience 2015.
This could all be a hoax from hopeful fans, of course, but it does make some semblance of sense. There's no doubt that cockpit type titles excel in virtual reality, and Bandai Namco has been a big proponent of PlayStation VR since its unveiling, supporting the peripheral with titles such as Summer Lesson and Tekken 7. A popular property like Ace Combat, if it's exclusive to PlayStation VR, would be a huge win for Sony – and it's definitely something that it would want to announce on stage.
Is this the kind of reveal that would get you high? Pilot your way into the comments section below.
[source dualshockers.com]