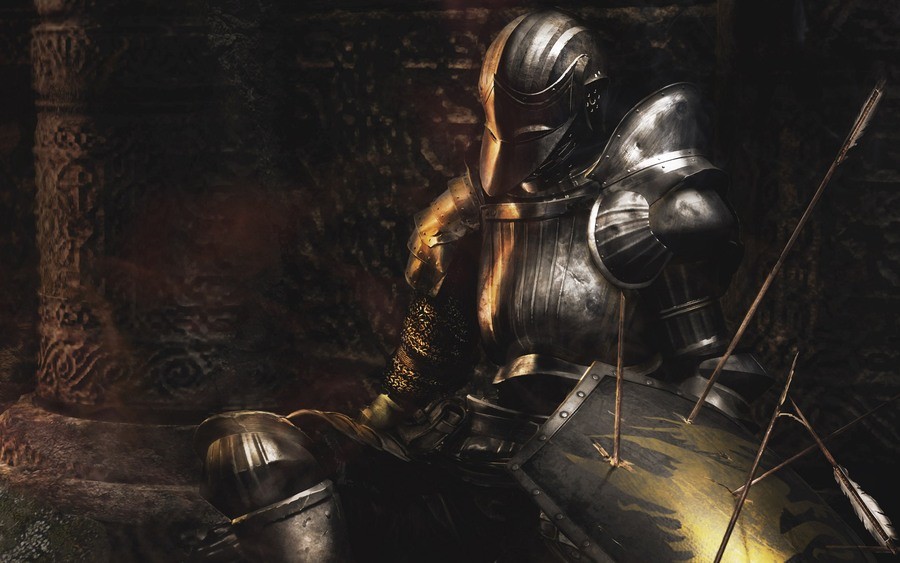 It seems that the recent release of Bloodborne: The Old Hunters has had people guzzling down the good blood. A fairly innocent tweet on the abovementioned title's Twitter page has people in a frenzy over a potential Demon's Souls remaster for the PlayStation 4. The snap shows a stack of copies of From Software's latest, with its iconic PlayStation 3 exclusive nestled on top. Interestingly, the last-gen system's logo has been purposefully obscured.
Could it happen? Well, we know that Sony's no stranger to remasters, and one has to imagine that this would sell better than the likes of Beyond: Two Souls and even Gravity Rush Remastered. Moreover, it's worth remembering that Japan Studio helped to develop the first ever Souls title, but the platform holder famously opted not to publish it in Europe and North America. There's every chance that it may want to rectify that error.
We're not convinced to be honest. There's a Souls streaming event ongoing right now where Demon's Souls has been the focus of the attention, and with Dark Souls III right around the corner, we do worry that this type of game is being overexposed. Having said that, it does seem like the kind of thing that the Japanese giant would reveal at PlayStation Experience, so the timing of this supposed "tease" seems right. You're probably best tempering your expectations and watching this space.
[source twitter.com]