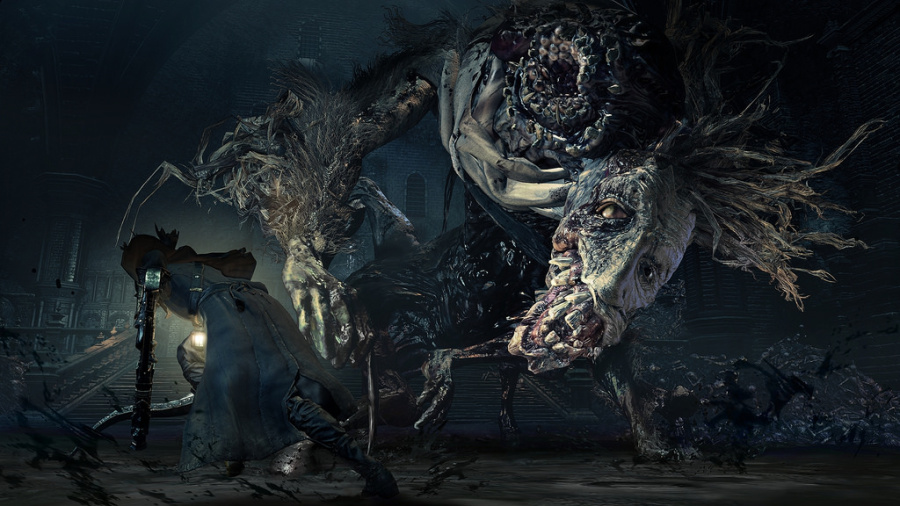 It's time to die all over again, as Bloodborne is back. In case you missed the announcement yesterday, Sony has confirmed that an all-new expansion named The Old Hunters will release exclusively on the PlayStation 4 from 24th November. It'll cost you just £11.99/$19.99, though there will be a Blu-ray compilation bundling the add-on and the base game in Japan. There's no word on that coming overseas just yet.
Of course, the biggest question is as follows: what is this downloadable content all about? Well, the PlayStation Blog blurb pitches it as a prequel of sorts, in which you'll encounter the horrors that faced the hunters who once guarded Byrgenwerth's darkest secrets. "Set in a nightmare world where hunters from the past are trapped forever, explore brand new stages full of dangers, rewards, and deadly beasts," said producer Masaaki Yamagiwa.
While the expanded Lovecraftian lore will come appreciated, though, we suspect that it's the fresh gear and foes that will most interest you. The platform holder's not outlining everything right now, but one new weapon that we know will be making the cut is Simon's Bowblade – an option for archers who prefer to hunt their prey from distance. A brand new boss, Ludwig, has also been revealed; he's an ugly, long-faced creature that's mostly composed of rotten teeth and stretched sinews.
Are you yearning to return to Yharnam after this reveal? Praise the moon in the comments section below.
[source blog.eu.playstation.com, via blog.us.playstation.com]