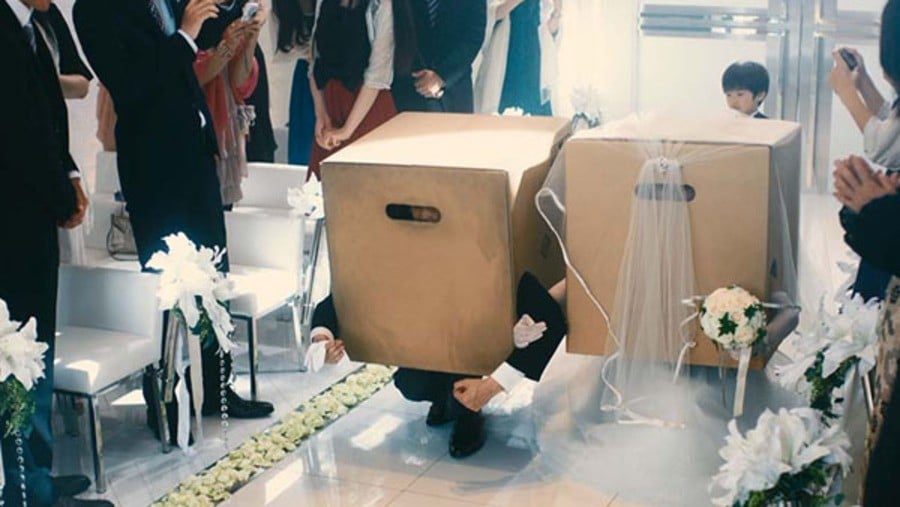 What the hell is this? Sony's put out a commercial for Metal Gear Solid V: The Phantom Pain in Japan, and it's even more bizarre than the Batman: Arkham Knight one from earlier in the year. In the ad, a man and woman walk down a wedding aisle in cardboard boxes. This is obviously a play on Big Boss' infamous invisibility cloak.
Later in the clip, during the speeches after the ceremony, the bride thanks both her father and the Metal Gear Solid series for teaching her everything that she knows. But she concludes by lamenting that she still needs to learn the franchise's greatest mystery. Suddenly, her father pops out of a box and presents her with a DualShock 4, and then everyone starts crying.
Phew. There is a 15-second version which will be aired on TV, too, but that doesn't make a whole lot of sense either. Still, watching real people walking around inside cardboard boxes is kind of amusing we suppose. Feel free to ogle the bemusing clip below, and if someone could explain it to us, that would be pretty great. Thanks.
[source youtu.be, via gematsu.com]