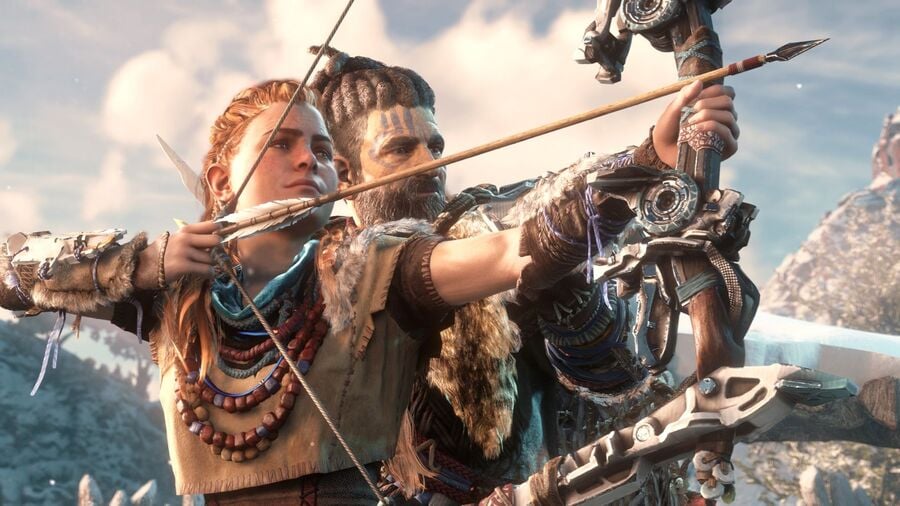 Horizon: Zero Dawn has paid off in every possible way for Sony. The game won multiple E3 2015 awards – including one from us – and has shot straight to the top of the pile of many peoples' most anticipated PlayStation 4 exclusives list. But it's been a long and arduous ride up until this point, with SCEE president Jim Ryan admitting that the business discussions regarding games such as this are "long and intensive" considering the serious financial risks at play.
"The budgets that are involved in making a game for the PS4 from a studio like Guerrilla are so very considerable that, particularly when it's a new IP, the discussions are very long and intensive," he said at Gamescom 2015. "The creative people have an opinion and the marketing people have an opinion and the suits like me have an opinion, so you have a lot of discussions before you decide to commit a very large sum of money."
That said, Ryan had nothing but praise for the Dutch developer. "Guerrilla is one of the very best studios at Sony, and has been making Killzone games for a number of years now with great success and critical acclaim," he continued. "I think that the studio has been incredibly brave to take something that's very successful and try something completely new. I'm very excited by this – taking a great studio like that and trying something totally different. It's coming out next year and everyone is really excited about it."
Worldwide Studios president Shuhei Yoshida alluded to some of the aforementioned discussions earlier in the year, when he admitted that the company debated whether to go with a female protagonist. Everything worked out well in the end, though, and all that's really left is for Guerrilla to deliver on its vision. Speaking as part of a thank you message a few weeks back, managing director Hermen Hulst said that the studio will do everything in its power to meet expectations. To be honest, we're not really worried about that.
[source News: Gamescom 2015: Tour PlayStation's Booth with SCEE Boss Jim Ryan]