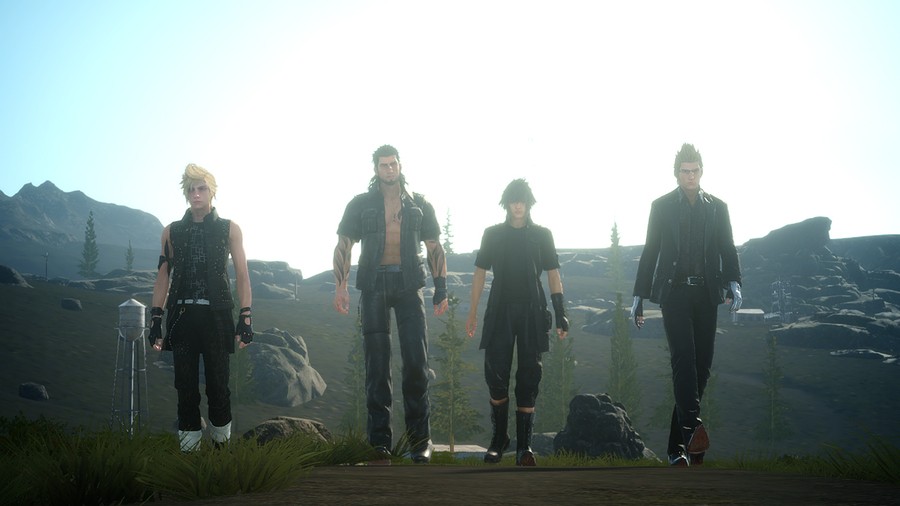 Associate editor Robert Ramsey was close to tears yesterday when Final Fantasy XV's anticipated Active Time Report served up a measly 90 seconds of new gameplay footage. But speaking with GameSpot at Gamescom 2015, director Hajime Tabata has dropped the biggest hint yet that the long-awaited sequel will release in 2016 – a decade after its original announcement.
"At the very least, I can tell you that it isn't going to be released this year," he admitted, before adding: "We can certainly say to people: it's not going to be 2017. It's going to be before that." That seems like a roundabout way of saying 2016 to us, but you never can tell with Square Enix. Either way, we should learn more at PAX Prime later in the month.
"I think that we'll be able to tell you when we're making the announcement around PAX Prime, at the end of this month," he clarified. So, we assume that it'll tease a Tokyo Game Show reveal in Seattle – the developer sure loves making its fans wait, eh? To be fair, Tabata seems to understand that this year's Gamescom 2015 presentation simply wasn't up to scratch.
"We really do get the feeling that people are a bit worried," he mused. "Certainly, one thing I would like to say to them to reassure them, is that we've set down the release date, we know when it is, and we've got a complete road map lined up, right up to launch, and we're proceeding along that as planned." Ramsey still hasn't been seen since storming out of Push Square Towers last night.
We hope that he's okay.
[source gamespot.com]