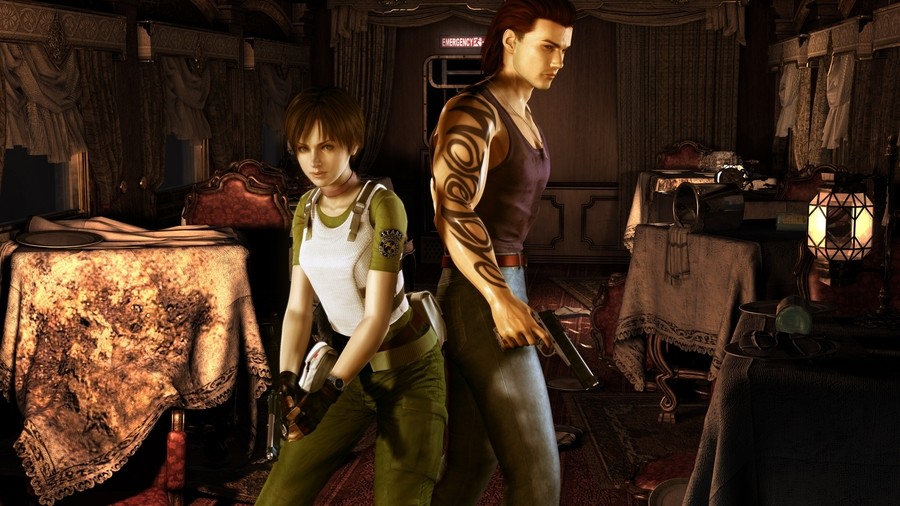 Resident Evil Zero may have originally released on the GameCube, but it was in development for the Nintendo 64 prior to that. Capcom actually showed the game running on the House of Mario's cartridge-based format at the Tokyo Game Show, but space limitations prompted it to ultimately switch production to the GameCube instead.
This brand new video shows how the title has changed over the years, from its original N64 guise all the way through to its PlayStation 4 remaster. The voice acting remains atrocious throughout, but the cut-scenes certainly increase in complexity, with the publisher opting to create pre-rendered cinematics for the version that actually released at retail.
The title's set to deploy on PlayStation platforms for the first time in 2016, and is already looking much sharper in high definition. It'll be interesting to see if this has the same appeal as the recent Resident Evil remaster, however, as Resident Evil Zero wasn't nearly as well received as its GameCube predecessor when it originally launched.
[source eurogamer.net]