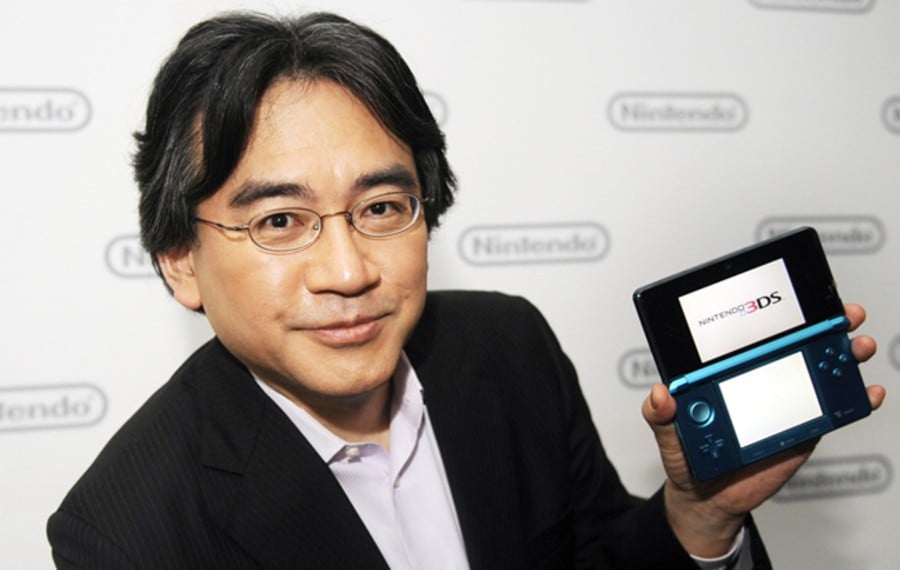 There are days for debate and discussion – and then there are days for respect and reflection. Nintendo confirmed the premature passing of CEO Satoru Iwata overnight, and while he spent his entire career at the House of Mario, his incredible influence can be felt across the entire industry at large. As a consequence, many of PlayStation's biggest names have paid their respects to the luminary, who has left this world aged just 55-years-old.
We're sure that our friends at Nintendo Life will have much more on the life and achievements of Mr. Iwata over the course of the week, but just a brief overview for our readers: Satoru started his career at HAL Laboratory, where he worked on cult classics such as Balloon Fight, EarthBound, and Kirby. In the early 2000s, he transitioned into a management role, but his programming prowess remained unrivalled – he famously coded a compression format for Pokémon Gold and Silver which allowed the developer to expand the scope of the game.
He would later usher in the introduction of the Nintendo DS and Nintendo Wii – two formats which changed the face of gaming forever. As early as 2006, Iwata-san identified that gaming culture was becoming far too exclusive, and so he wanted to develop hardware that would expand the horizons of the industry as a whole. Sony and Microsoft would both play catch up to the motion controlled future that Nintendo had conceived.
And following today's sad news, Sony Worldwide Studios president Shuhei Yoshida said that Mr. Iwata had made "a great contribution to the development of the industry".
The official PlayStation account opted for something a little more subtle – but no less heartfelt.
Meanwhile, VP of Publisher and Developer Relations Adam Boyes touched upon his history with Nintendo hardware.
Neil Druckmann, the creative director on Uncharted 4: A Thief's End and The Last of Us, thanked Iwata-san for the entertainment and inspiration that he offered over the years.
Elsewhere, Ready at Dawn's Andrea Pessino honoured Iwata as one of the most inspirational names to grace our industry.
Dylan Cuthbert, gaffer of Q-Games and ex-Nintendo employee, said that his thoughts are with Iwata-san's family and friends.
While Katsuhiro Harada, a producer at Bandai Namco who works primarily on the Tekken franchise, said that he owes "so much to Iwata-san" and that he will "pray for his soul".
Devil May Cry maker Hideki Kamiya, meanwhile, showed a rare sign of emotion.
And lastly, Journey developer thatgamecompany said that Iwata-san will continue to be an inspiration moving forward.
On behalf of all of us here at Push Square, our thoughts and prayers go out to the family and friends of Mr. Iwata. We'll leave you with one of the executives most famous quotes:
"On my business card, I am a corporate president. In my mind, I am a game developer. But in my heart, I am a gamer." - Satoru Iwata.
Rest in peace, Mr. Iwata.