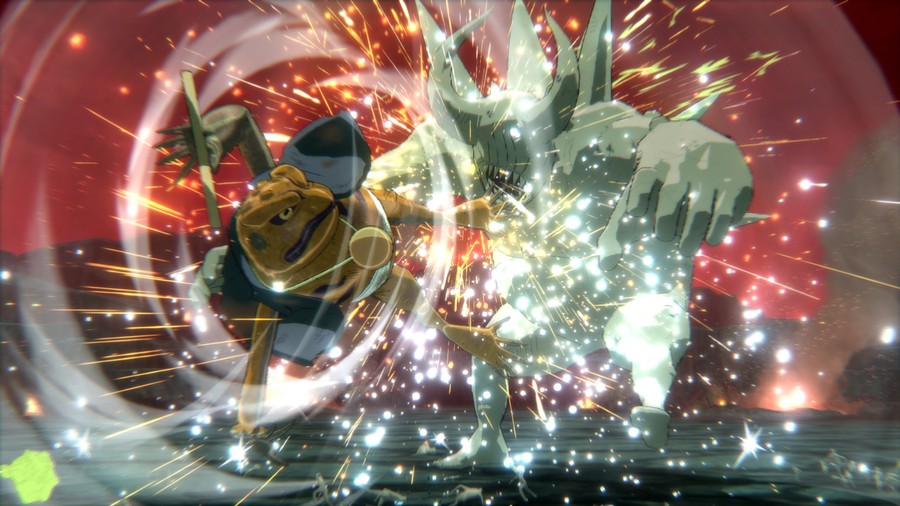 There are some disgruntled Naruto fans out there on the web today following the news that Naruto Shippuden: Ultimate Ninja Storm 4's story mode will only cover a portion of the original work's narrative. Given the sheer size of the property's storyline, it was perhaps a bit unrealistic to assume that the upcoming brawler would cover everything from start to finish, but it seems as though many expected it to at least touch upon most of the plot's main points.
Instead, it's been revealed that the title will focus solely on the closing events of Naruto Shippuden. In other words, Ninja Storm 4 will continue on from the story mode of Naruto Shippuden: Ultimate Ninja Storm 3, which launched back in 2013 on the PlayStation 3. The news comes fresh from YouTube channel J-Patrol, who interviewed CyberConnect2 CEO Hiroshi Matsuyama at the recent Japan Expo in Paris.
It's worth noting, however, that alongside the game's ten hour story mode, the release will apparently feature various other modes of play which haven't been announced just yet. What's more, the developer is looking into ways to recap prior narrative events so that newcomers aren't left in the dark.
What do you make of this? Do you know the plot of Naruto like the back of your hand by this point, or would you have liked a more far-reaching story mode? Show us your unrelenting ninja skills in the comments section below.
[source youtube.com, via saiyanisland.com, neogaf.com]