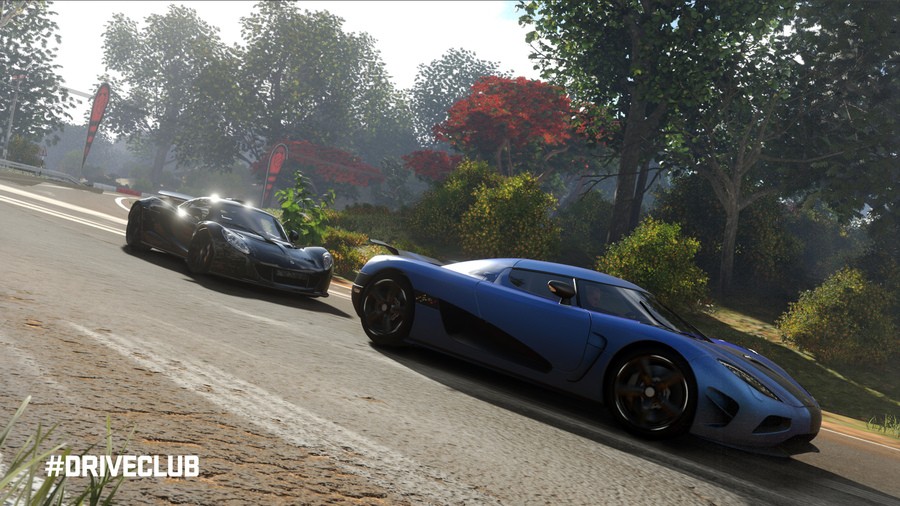 The long awaited PlayStation Plus version of DriveClub may be getting ready for release, as a Greek gamer has uploaded footage of what he purports to be an updated edition of the complimentary client. Posting on a popular forum, the user explained that he was able to nab the digital download from the Hong Kong PlayStation Store last October before it was removed, and the flipped button commands – with circle used to select – certainly corroborate that.
The free version looks more or less identical to the main game, though a yellow colour scheme is consistent throughout the menus, contrasting with the red of the core release. It seems like an extra car has been added to each category compared to what was originally revealed in October, with the likes of the Audi A1 Quattro and the Lotus Evora S part of the roster. Any additional cars can be purchased from the PlayStation Store.
Meanwhile, the Indian location remains the only one available in the free version of the game, but, as with the vehicles, you can opt to upgrade to the full experience at any time for a fee. On top of that, the recently added Startline Tour Pack has been integrated, which allows you to sample a few of the game's best events – even if you don't own the required content just yet. This seems like an old shareware-type package to us.
That is, of course, if the video is legitimate. We're not sure why someone would fake something like this – or if such a thing is even possible – but the likelihood is that the clip is real. And if Evolution Studios is updating the client, then it's probably safe to assume that it's shaping up to deploy this overdue content at long last. It's only taken near to a year...
[source ps4forums.gr, via neogaf.com]