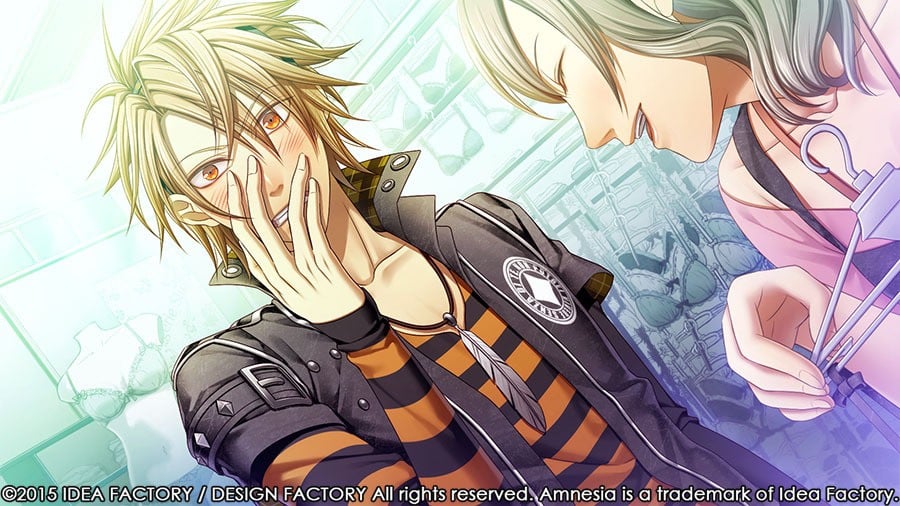 It topped the polls of "What female dating-sim do you want to be localised?" when Aksys Games conducted surveys after Hakuoki's release, and now fans get what they have been wishing for. Amnesia: Memories is coming digitally to the PlayStation Vita this summer, and will mark the first time that Idea Factory has released a dating game in the West – something that the company is known for in Japan.
The game features a nameless heroine who wakes up on the 1st August to find all of her memories are gone. But when she receives a call from a stranger claiming to be her boyfriend, daily life grows harder. Can you successfully keep it a secret from the person closest to you that you can't remember who they are?
Unlike other dating sims that branch off depending on your choices, Amnesia has a different route for each of the five potential love interests, offering a completely different experience and way of life. Originally developed for the PSP, this Vita re-release contains extra side-content to sink your teeth into while benefiting from the portable device's enhanced screen. Did we mention that you can also play using the PlayStation TV, too?
Are you ready to put your complete trust in a total stranger? Are you happy at the announcement of another dating sim? Leave your love letters in the comments section below.
[source youtube.com]