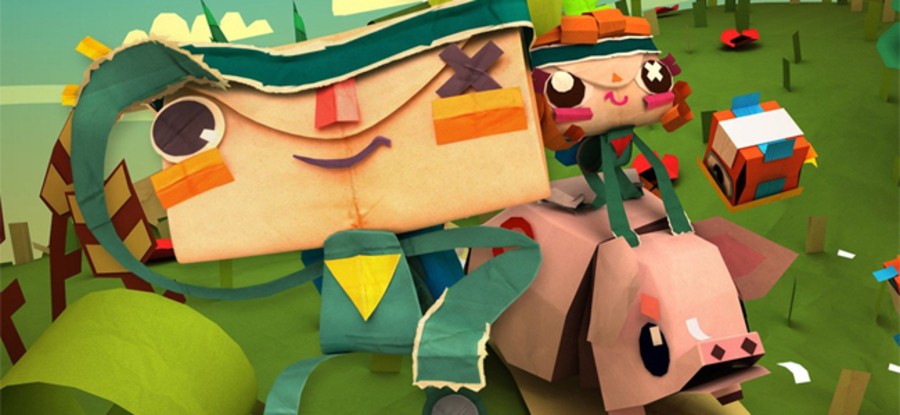 Tearaway should have been the PlayStation Vita's signature game. Designed from the ground up for Sony's pocketable platform, Media Molecule's chirpy platformer not only made use of every single input on the system – but it also ensured that they actually added something to the experience. This is something of a rarity – even where the likes of Nintendo are concerned – as gameplay mechanics built around hardware features can often end up feeling gimmicky. However, tapping the rear touchpad to tackle scraps and pivoting the system to take snaps made perfect sense in Iota and Atoi's vibrant adventure; the true disappointment is that few got to enjoy it for themselves.
A perfect storm practically ripped up the papery escapade's hopes of a passable commercial performance. Aside from launching amid the PlayStation 4's marketing blitz, it was also forced to fight against major holiday franchises such as Call of Duty: Ghosts and Assassin's Creed IV: Black Flag. Given that the Japanese giant's handheld was already struggling to leave a mark on the market at that point, it never really stood a chance. And yet, despite it failing to command the kind of audience that it undeniably deserved, the few that did unfold it almost all hold it in high regard.
Tearaway Unfolded, a kind of PlayStation 4 re-imagining of the Vita release, makes all of the sense in the world, then. Being helmed by the same crackshot team that created the original award winning outing, the developer's craftily rescaling all of its portable predecessor's papercraft landscapes in 1080p. However, given how tightly the inaugural entry was bound to its parent platform, director Rex Crowle and crew have had to rethink many of the adventure's mechanics to boot. The net result is an unrecognisable gameplay experience, wrapped up in a familiar looking shell.
Indeed, the main conceit of the escapade has changed: you'll no longer hold the whole world in your hands, but it will exist inside your television instead. This means that, instead of having you reach into the release, it'll instead break the fourth wall with frequency, enabling you to fire objects out of the screen and into your DualShock 4, where you'll be able to shake them around before flinging them back into the game world. Meanwhile, other mechanics will see you lighting your personal messenger's way using your controller's light bar, or even summoning wind (not that kind) with the peripheral's touch pad.
These gameplay changes mean that the Guildford-based developer's rebuilding parts of the release in order to accommodate them, but it's also expanding the escapade along the way. You'll still be venturing to familiar locations such as Sogport, but these will now be much larger, and will house fresh quests and secrets for you to find as a result. The studio actually estimates that a good half of the adventure will be brand new, and it's not even stopping there. For example, it's also considering taking the television concept further, by throwing in faux advertisements along the way.
It's a sharp change in direction, but given how well conceived the original outing was, it's difficult to doubt the team. While we're still not sure whether the adventure will attain the commercial success that it deserves, it will certainly bring something a little different to the PS4's already well varied software stable. And even if you've walked through the folded fields of Valleyfold before, it sounds like there'll be plenty of new nooks and crannies for you to explore. Subsequently, in an era where re-releases are all the rage, this is the kind of remaster that we can get behind.
---
Will you be unwrapping Tearaway Unfolded when it rolls onto the PS4, or did you have your fill of this papery thrill on the Vita? Show us the way to Sogport in the comments section below.
Will you be picking up Tearaway Unfolded at launch? (34 votes)
Yes, I've already put my pre-order in

44

%
Maybe, but I'm waiting for reviews

38

%
No, this doesn't interest me right now

18

%
Please login to vote in this poll.