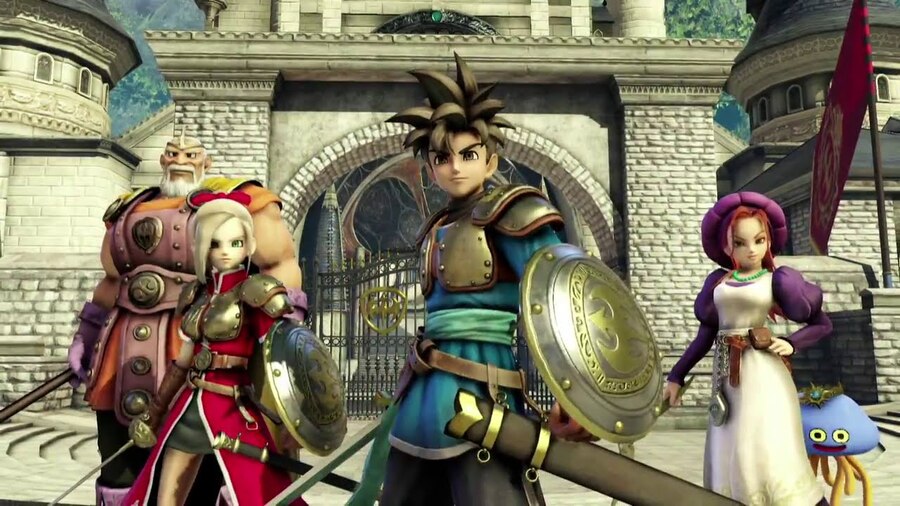 A mere day after its Japanese launch, and Square Enix has announced that Dragon Quest Heroes is heading to Western PlayStation 4s. Consequently, the Push Square office is currently in an uproar.
The publisher has revealed the good news via a press release, which states that the colourful hack and slasher will be available later this year. It also notes that it'll be available both at retail and digitally, although PS3 users may be upset to hear that there's no word of a last-gen release.
Are you as excited as we are? Start humming the Dragon Quest theme with us in the comments section below.