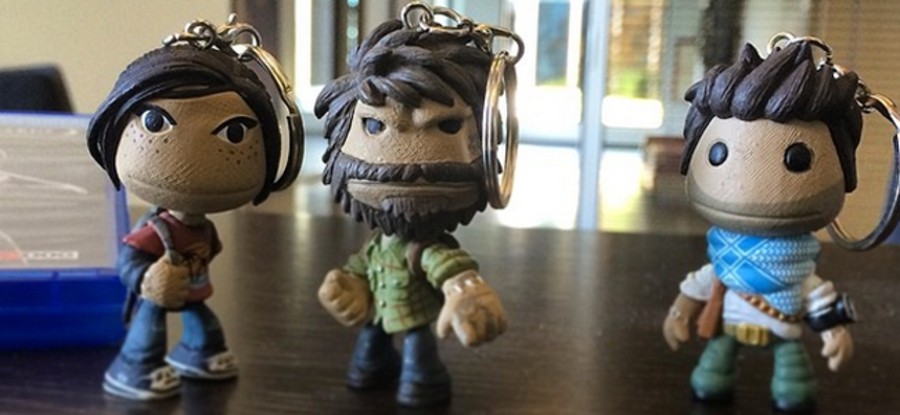 It's something that obsessive console loyalists would never admit, but our favourite video game companies borrow ideas from each other all the time. If something proves to be popular and especially profitable, you can guarantee that competing firms will weigh in with their own take on the product in the relatively near future. With Amiibo, Nintendo has stumbled upon something of a smash hit, and although the idea of selling small figurines that link up with software isn't an original premise, it's still something that's really taken off, particularly with the hardcore gaming market. Nintendo's success has made us wonder, though: would you be interested in PlayStation's very own version of Amiibo?
Now, we know that the popular little statues were created with the idea that they'd be great companions to various games, and the Wii U's hardware is built with that in mind, but we'd dare say that many Amiibo are flying off the shelves purely for collectible purposes. In that sense, we suppose that PlayStation's own brand of figures wouldn't have to tie into software, although we don't see why a PS4 accessory couldn't launch alongside the miniature personalities.
A sort of Skylanders-esque device would be a neat idea, and scanning your newly procured toys with it could allow for special abilities, weapons, or extra costumes to be unlocked. DLC would even be an option, as content could come bundled with the plastic peripherals. That's not to say that specific software couldn't properly incorporate the statues, though. Tying them into PlayStation All-Stars Battle Royale 2 wouldn't be so bad, we suppose.
Nintendo's property library is littered with iconic characters, while Sony's stable is a little less bustling

Of course, this is all purely hypothetical, but we reckon that many of you reading this wouldn't object to such a product. We'd gladly fork out the dosh for a tiny Nathan Drake or Kratos, but this is unfortunately where a particular problem starts creeping up. Indeed, Nintendo's property library is littered with recognisable and even iconic characters, while Sony's stable is a little less bustling. That said, if the Japanese giant could wrangle the support of third-party publishers, we'd have a real selection on our hands.
However, we can't forget that Nintendo's creations are better suited to buyers of all ages, whereas Sony's tend to skew towards a market that begins with young teens. Still, just imagine it – you could have the likes of Solid Snake, Ryu, Batman, and Heihachi all standing proudly next to your television. And let's face it, people have a strange obsession with brand merchandise; if you slapped quality figurines in a box that boasted a PlayStation logo, we don't see why fans wouldn't be tempted to snap them up.
---
So, what do you think? Would you nab a miniature Cole McGrath, or settle for a pet Colossus? Or perhaps you have no interest in such trinkets? Have your say in our poll, and show us your best pose in the comments section below.
Would you buy a line of collectible PlayStation figurines? (77 votes)
Yes, I would display them with pride
39%
Maybe, if they had a use with software
23%
No, they can stay on the store shelf
38%
Please login to vote in this poll.
Which of the following characters would you buy? (335 votes)
Please login to vote in this poll.