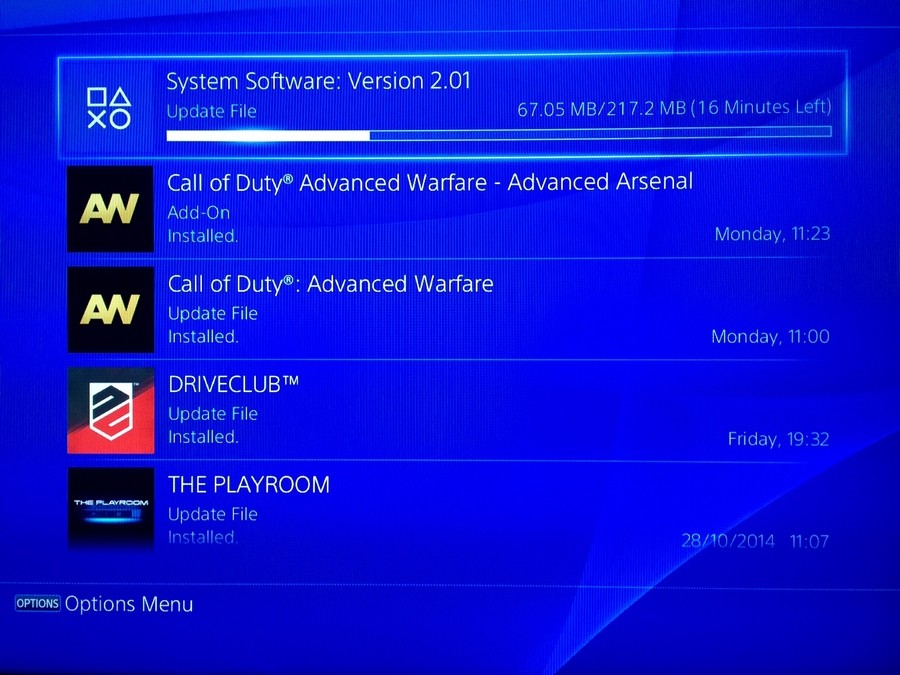 As much as we applaud Sony's efforts at rolling out its recent firmware update to version 2.00, which added new and exciting features to the PlayStation 4, many have noted an unfortunate glitch which makes it impossible to turn the super system back on once it's been put into Rest Mode.
Thankfully the Japanese giant has responded quickly and has rolled out a 217.2 MB update which will correct this issue and give you the stability that you always wanted from your PS4. Firmware update version 2.01 is now live.
Many of our followers on Twitter have reported that this has corrected the dreaded awakening from Rest Mode issue. Have you had a chance to apply this update yet? Let us know if the issue is resolved for you by leaving us a comment below.