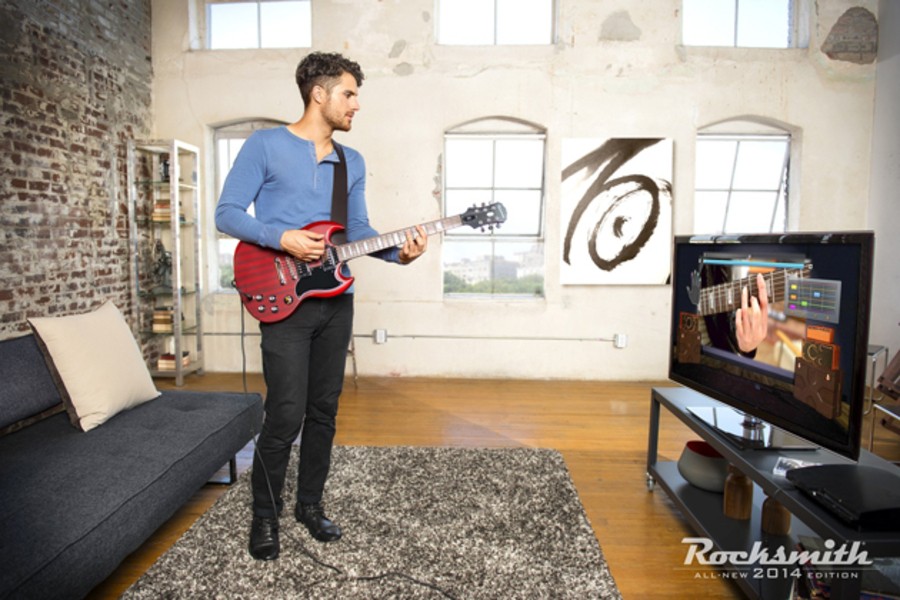 Ubisoft will ensure that your guitar doesn't gently weep this Christmas, by porting Rocksmith 2014 Edition to the PlayStation 4. The title – which, bizarrely, will only be available from Amazon in the UK – will launch on 4th November in North America and 7th November in Europe. Of course, it's already available on the PlayStation 3.
It doesn't sound like there'll be a whole lot of changes for you to riff on either, with the official improvements comprising crisper graphics [Like they really matter in a game like this – Ed], and Remote Play functionality – allowing you to study notation while you're, er, away from your PS4.
Annoyingly, it won't even include any of the original's DLC songs, though it will support cross-buy if you've previously purchased any tracks from the PlayStation Store. We thought that the PS3 version was perfectly competent when we reviewed it last year, awarding it a sturdy 7/10. "It may be more of a learning supplement than a digital tutor, but it's still worth a look if you're eager to tighten up your shredding skills," wrote rock goddess Katy Ellis.
[source blog.ubi.com, via eurogamer.net]