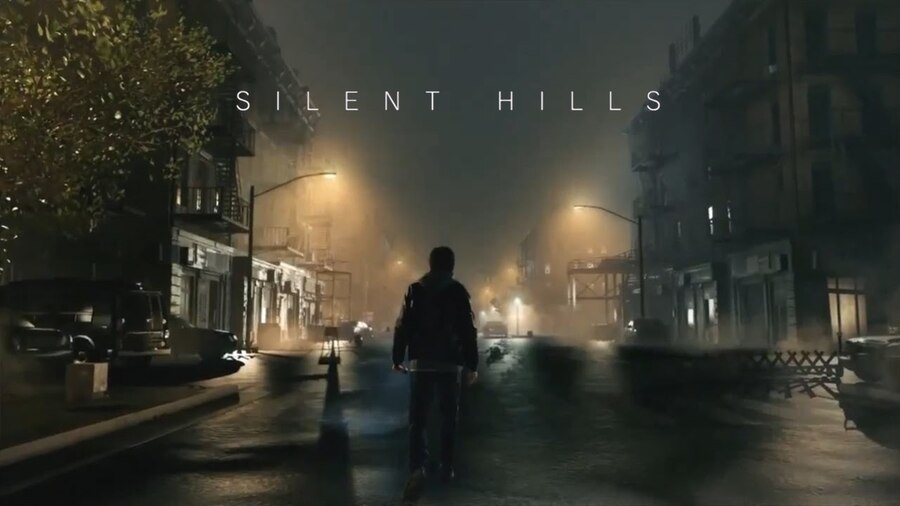 Silent Hills [Plural – Ed] is official. The game was announced in a cryptic manner during Sony's big Gamescom 2014 press conference yesterday, courtesy of a PlayStation 4 demo available now on the PlayStation Store. It's being helmed by Hideo Kojima in collaboration with Guillermo del Toro, with Kojima Productions doing the heavy lifting.
And speaking as part of a Metal Gear Solid V: The Phantom Pain presentation earlier today, the auteur admitted that he didn't expect people to crack the code quite so quickly. "I thought that it would take people about a week," he wrote. "However, the mystery was revealed in about five hours. We're definitely getting better."
For those out of the loop, Sony teased a new release named P.T. during its media briefing, and promised that people would be able to play it as soon as the conference concluded. Solving the title's puzzles plays a cinematic announcing the next entry in the Silent Hill series, which will star The Walking Dead actor Norman Reedus.
And it sounds like the franchise will be returning to its roots, as Kojima and crew want to scare you silly. "We originally wanted you to pee your pants," he joked. "Now we want you to s*** your pants. Maybe the Special Edition should come with a clean pair of pants." The comments don't exactly conjure up a particularly pleasant image, but they've sure got us excited.
Silent Hill has been on a bit of a decline of late, so it's particularly exciting to learn that Konami hasn't lost faith in the franchise entirely. Considering the names involved here, this has gigantic potential. Our only concern is that Metal Gear Solid V: The Phantom Pain seems a long way off, so the wait for this is probably going to be even more substantial.
[source News: Live: Watch the Metal Gear Solid V: The Phantom Pain Gamescom 2014 Preview Show Right Here]