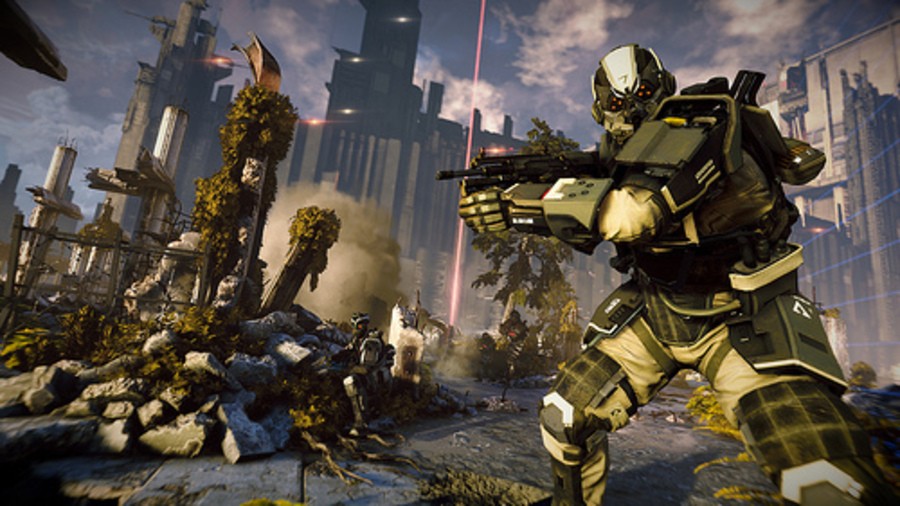 As promised earlier this week, developer Guerrilla Games has lifted the curtain on Killzone: Shadow Fall's new multiplayer game mode, and to no one's surprise, the downloadable addition has turned out to be the title's long awaited co-op component.
Over on the European PlayStation Blog, the studio has blown the new mode, named Intercept, wide open. An expansion that supports up to four players, it features four character classes that vary from the long- range marksman to the battlefield-controlling tactician, and will see you hold off waves of Helghast forces as you attempt to transmit data. To help you in your struggle, you'll be able to earn bonuses such as artillery strikes and, of course, jetpacks.
The pack will come with four maps which are inspired by the single player campaign, and will also be available as a standalone release — perfect for those of you who are interested in teaming up with friends, but don't have access to the original game. As for a launch date, the expansion is plotting a course for the PlayStation 4 later this year, but no price point has been specified. However, season pass holders will be able to snatch up this meaty piece of content for free. Will you be diving back into the intergalactic war after this reveal? Are you already looking for capable allies? Take cover in the comments section below.
[source blog.eu.playstation.com]