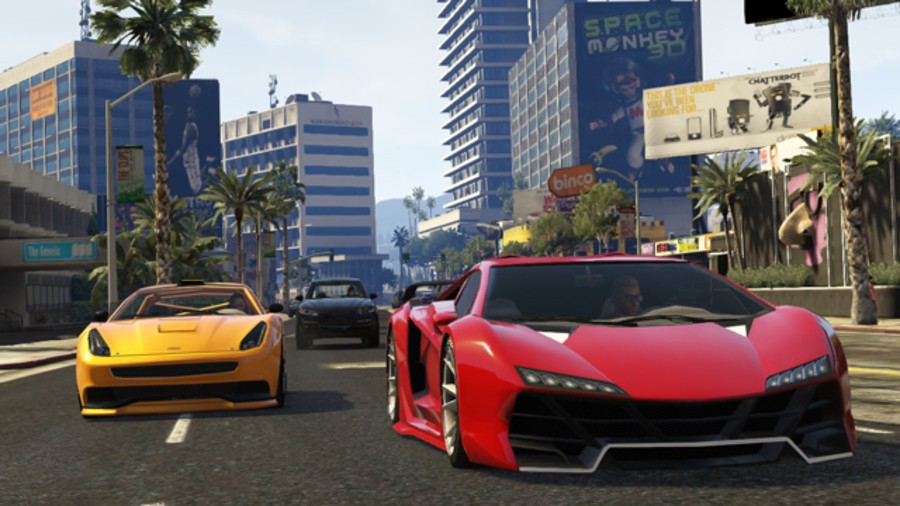 Rockstar Games' open world opus Grand Theft Auto V may have aged considerably since the launch of the PlayStation 4, but that's not stopping the dedicated developer from keeping the release rich with content for you to rob. Writing as part of a blog post on its official website, the studio outlined the popular outing's spring update roadmap – and also hinted that there's "some very exciting story mode" content in the works.
Unfortunately, it wouldn't elaborate on what that will entail, but it did fire off details on some of the title's more imminent improvements. For starters, the firm's working on a Capture Creator mode, which will allow you to construct your own Capture Jobs using tools similar to the Deathmatch and Race design options already available in Grand Theft Auto Online. Build interesting tasks, and your objectives may receive the studio's stamp of approval.
If you're not so keen on the escapade's LittleBigPlanet-esque tools, then the High Life update may be more up your alley. This will allow you to own multiple properties at once, providing you with access to more garages with which to stash your stolen cars. You'll also unlock a bunch of new weapons, vehicles, and wardrobe options, while the new Mental Player State statistic will allow you to see just how deranged you really are.
Lastly, the developer promises that Heists are still imminent, though it doesn't have a specific timeframe in mind. Seeing as this has been promised since the title's launch over six months ago, we suspect that it can't be too far off now – but you never can be sure when Rockstar's at the helm. Are you satisfied with these multiplayer enhancements? What kind of single player content would you like to see added to the release? Rob us blind in the comments section below.
[source rockstargames.com]