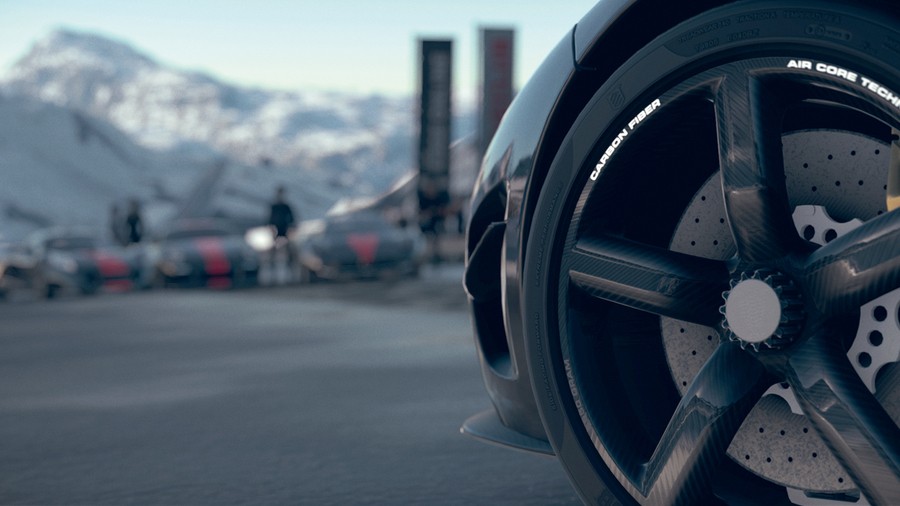 There have been more bumps in DriveClub's road to release than a motocross track after a 20 lap race. Having been delayed mere weeks before the launch of the PlayStation 4, the title has been parked up in developer Evolution Studios' garage for some time now, undergoing serious body work in secret.
That hasn't been the only hiccup in its route to store shelves, though. Earlier this week, Sony announced that a number of employees had been laid off at the Runcorn-based outfit, and it's now emerged that game director Col Rodgers has departed to form indie startup Big Red Switch Games. So what's going on?
Well, the platform holder included the title in its list of PlayStation 4 games set to launch this year, and has since provided a statement regarding the release. "We would like to make it very clear that the development of DriveClub is going from strength to strength," a spokesperson started, re-iterating that this week's studio changes haven't affected development.
The message continued: "The progress being made on the game is spectacular, so we're looking forward to sharing an update on development, release date, and videos of the game in action in the weeks to come. We thank you for your patience and assure you, it will be worth the wait." Is there light at the end of the tunnel?
Interestingly, community manager Jamie Brayshaw updated his Twitter profile alongside the statement, stressing that "regular updates" will be coming soon. Is your internal engine raring for fresh information on this heavily delayed outing, or have you abandoned your anticipation at the side of the road? Show your colours in the comments section below.
[source eurogamer.net]