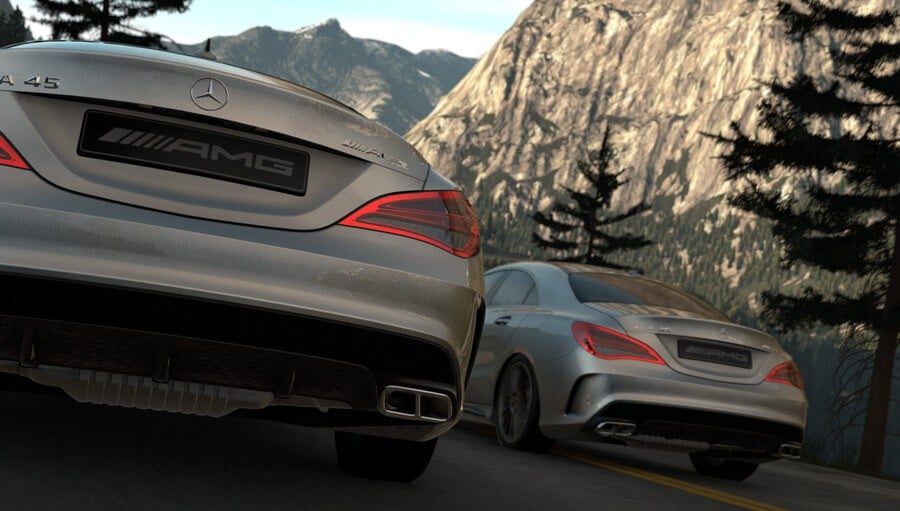 Sony's silence over the past couple of days has been telling, and it's now officially stated that DriveClub will miss its PlayStation 4 launch day release date. Worldwide Studios president Shuhei Yoshida confirmed the bad news on the PlayStation Blog, explaining that developer Evolution Studios required more "time to deliver on its vision". The likeable executive added that he's confident that the final release will "surpass your expectations" when it eventually deploys in early 2014.
Of course, the delay means that there will be a big change to the next generation console's PlayStation Plus lineup. A version of the socially connected racer had been promised as the service's first big giveaway, but it will now be replaced by Compulsion Games' intriguing platformer Contrast instead. Day one members will be able to score the aforementioned film-noir adventure in addition to flashy shmup ResoGun. The platform holder will also be holding an open weekend for Killzone: Shadow Fall's multiplayer between 28th and 29th December.
And, of course, DriveClub will still join the Instant Game Collection when it eventually releases. "[This] is a really ambitious racing title and the game is looking stunning," continued Yoshida. "The extra time that we're giving the team means that the visuals and overall experience are only going to get better. We can assure you that it will be worth the wait."
We worried about the former launch title when we got hands-on time with release earlier in the year, noting "that the developer still has a marathon ahead of it with not a whole lot of time left on the clock". While it appeared at GamesCom that the team had overcome the enormous mountain in front of it, the studio appears to have hit a snag over the past few weeks. We're all for delays if they improve the overall quality of a specific title, but there's no doubt that this is a huge stumbling block on the road to launch. That day one lineup is starting to look very thin now.
[source blog.us.playstation.com, via blog.eu.playstation.com]