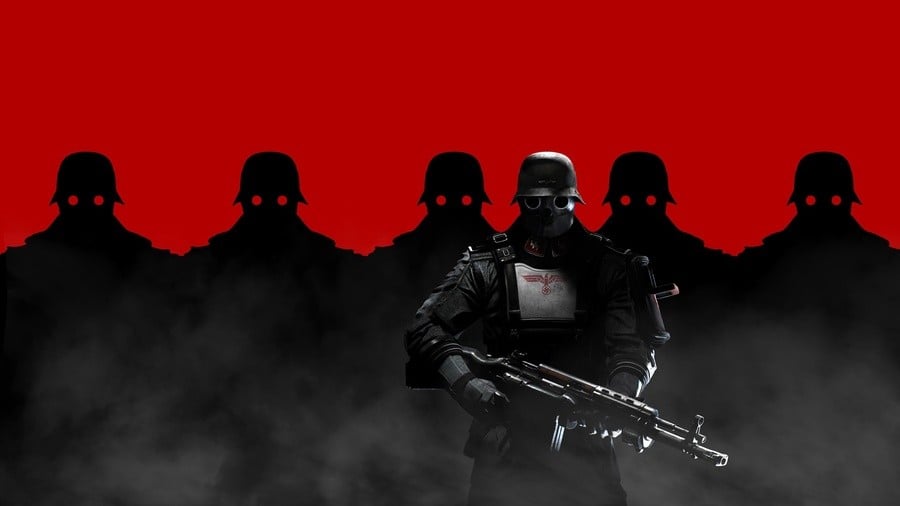 Bethesda has confirmed that Machine Games' super satisfying cinematic shooter Wolfenstein: The New Order will release on 20th May in North America and 23rd May in Europe – but that's not the only surprise that it's got in store. The publisher has revealed that purchasing the first-person franchise refresh will reward you with access to the beta for the next DOOM title, although it's not willing to say any more at this stage.
While details are scarce, a product page states that all copies of the abovementioned alternate history action game will come with an enclosed voucher which you'll need to redeem with a valid email address in order to obtain early access to legendary developer id's next escapade. We suspect that the studio will have disclosed more about its upcoming endeavour by the time that you have the insert in your greedy hands.
Still, while the packaged sampler is sure to get the most amount of press, we must stress that B.J. Blazkowicz's battle against the Nazis deserves some attention, too. For those out of the loop, the title depicts a harrowing version of history in which Hitler and crew triumphed in World War II, thrusting the world into despair. Only you – and your muscles – have the strength to turn the tides against an increasingly ruthless enemy. Excited? We are.
[source blog.eu.playstation.com]