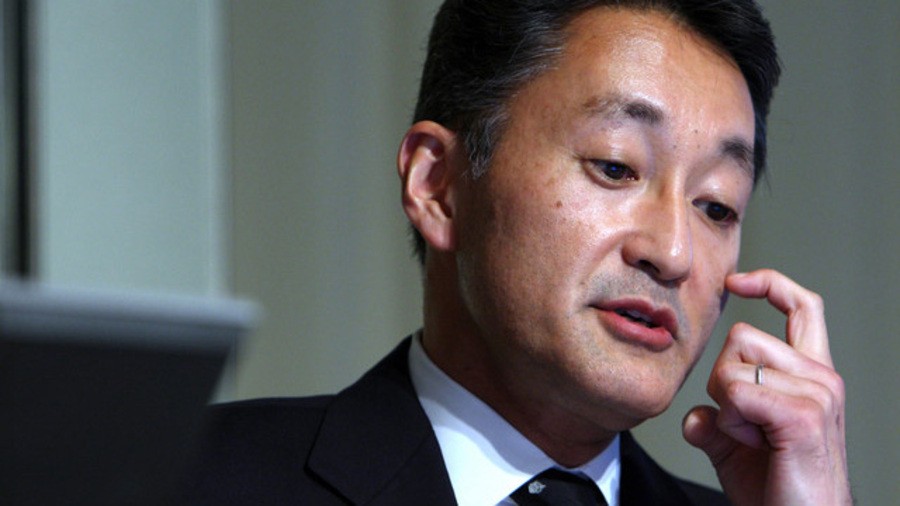 Oh no, it's not financials day, is it? This disgruntled editor may have studied business for several years, but can't seem to bring himself to look at a balance sheet these days. Nevertheless, our favourite electronics manufacturer has dropped a bit of a humdinger today, confirming that it's dumping the Vaio brand and spinning off its television business. In short: the hairs on chief executive Kaz Hirai's head turned a little greyer over the past 24 hours.
Let's start out with the good news: PlayStation is doing exceptionally well. Sales in the division soared by a colossal 64.6 per cent year-over-year on the back of the PlayStation 4's launch, with that increase contributing to an overall company net profit of $257 million for the third quarter of the fiscal year, which concluded at the end of December 2013. We know that the company had sold 4.2 million next-gen systems to consumers by 28th December, but the firm didn't provide an update on that.
Instead, it's continuing to group its consoles together. Both the PlayStation 3 and PS4 moved 7.8 million units during the abovementioned period, while the PlayStation Portable and Vita managed just 2 million. That all amounted to a profit of $172 million for the game business, which will no doubt have planted a sly smile on group president Andrew House's always optimistic countenance.
Now to the bad news: the period of profitability is not going to last. The manufacturer anticipates that it will lose approximately $1.08 billion for the fiscal year as a whole, as it works to restructure its television business. According to the firm, this will be spun-off as its own subsidiary, where the company will place an emphasis on the 4K market and cutting costs. It expects this transition to be completed by July 2014, where it hopes to turn a profit in the fiscal year to follow.
Things aren't looking quite as rosy for Vaio computers, however, as the organisation has opted to dump the brand entirely. The business will be sold to Japan Industrial Partners in a move which it describes as "the optimal solution" to the problem that it faced returning the department to profitability. Pending negotiations, the ink should be dry on the deal by the end of March 2014. The electronics giant will then turn its attention to smartphones and tablets.
And, of course, all of this will come with significant job losses. Sadly, the company confirmed that a whopping 5,000 employees will be let go over the next twelve months, with around 1,500 in Japan and a further 3,500 globally set to be out of work. According to the manufacturer, this move will save it an estimated $986 million per year. A necessary evil, then, but still one that's going to cause serious upset around the world. Who'd be a CEO, huh?
[source sony.net, via joystiq.com, eurogamer.net, bbc.co.uk]