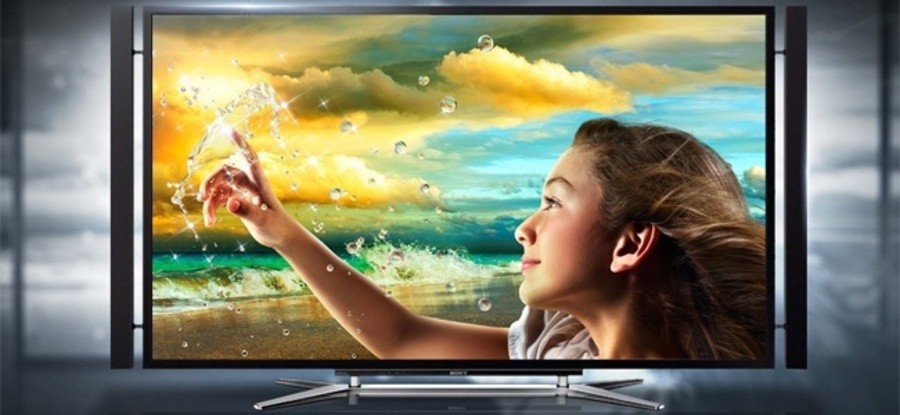 Resolution has been the most popular point of video game discourse over the past few days. With the expiration of several next generation embargoes, pivotal multiplatform products such as Call of Duty: Ghosts and Battlefield 4 have been compared and contrasted across various consoles. But with the PlayStation 4 commanding a generous advantage over its closest competitors, are you considering upgrading your television in preparation for the next generation machine?
Despite the promise of a true high-definition device during the dark days of 2006, the PlayStation 3 never quite lived up to its pledge of 1080p. There were a handful of titles that attained the lofty resolution – Gran Turismo 5 and WipEout HD immediately spring to mind – but the chunk of the console's catalogue settled for 720p. In fact, even those outings were often a rarity, with the likes of Red Dead Redemption and Grand Theft Auto IV slipping lower still.
The first thing that you'll notice about the PS4 is how clean everything looks, though. Knack may not be pushing the hardware to its limits, but there's a crystal clear clarity to its image quality that elevates it above most blurry current generation escapades. The same is true of much more graphically impressive titles such as Killzone: Shadow Fall, with the sharp image quality giving the game's sublime textures and spectacular on-screen effects a noticeable lift.
This is the consequence of native 1080p output. Earlier in the week we pondered whether format face-offs really matter, and we still stand by our statement that few play games under test lab conditions. However, the proliferating viewpoint that it's impossible to see resolution differences with the naked eye is misleading, as our Call of Duty: Ghosts console comparison should have already proved.
Of course, it all depends on the state of your audiovisual equipment. While television manufacturers have been working with 1080p for some time now, there's a good chance that if you haven't upgraded your panel since the start of the generation that you may be stuck with a set only capable of producing pictures in interlaced 1080i or 720p. That's going to impede the improvements that you'll see with Sony's new machine.
Depending on your image quality tolerance, it's not the end of the world. While resolution is a pivotal part of the next generation experience, it's not the only improvement that the new hardware will bring. Guerrilla Games' aforementioned first-party launch title, for example, is pushing the futuristic format in a number of different ways, and elements such as lighting enhancements and improved particle effects will be noticeable even on older displays.
However, there's no doubt that your experience will be significantly superior on a newer display. It can be difficult to commit to that plunge, though, with technology stagnating somewhat over the past five years. While the introduction of the PS3 ushered in a new era of image clarity – along with formats such as Blu-ray – endeavours such as 3D and the burgeoning 4K have yet to really invigorate the market as much as electronics manufacturers may like.
Despite pushing the added dimension hard on its current generation console, 3D feels like a bit of an afterthought on the Japanese giant's impending platform. The system will support it, but outside of the recently announced Trine 2: Complete Story, very few developers have actually decided to adopt the depth enhancing format. And with 4K demanding horsepower above and beyond the components concealed within the PS4's chassis, you probably shouldn't expect to be playing Uncharted 4 in the ultra-sharp output either.
That means that the very idea of upgrading your already perfectly serviceable television set may seem like an unnecessary expense for many of you. However, with the PS4 offering sharper visuals all around, it's not unreasonable to want the very best image quality at launch. The big question is: are you willing to stump up the additional cash required to overhaul your experience, or are you satisfied with your existing setup?
---
Are you planning to purchase a new television in preparation for the PS4? Have you recently upgraded your set, or are you happy with the display that you've already got? Increase your volume in the comments section and poll below.
Are you upgrading your television in preparation for the PS4? (58 votes)
Too late, I already bought a new set in anticipation not long ago
21%
I'm planning to upgrade, but I'm waiting for some seasonal sales
10%
I haven't really decided whether I want to spend the money yet
0%
I'd like to upgrade, but I'm not sure I can afford to at the moment
19%
I'm happy with the television I've got, even if it's not brand new
50%
Please login to vote in this poll.