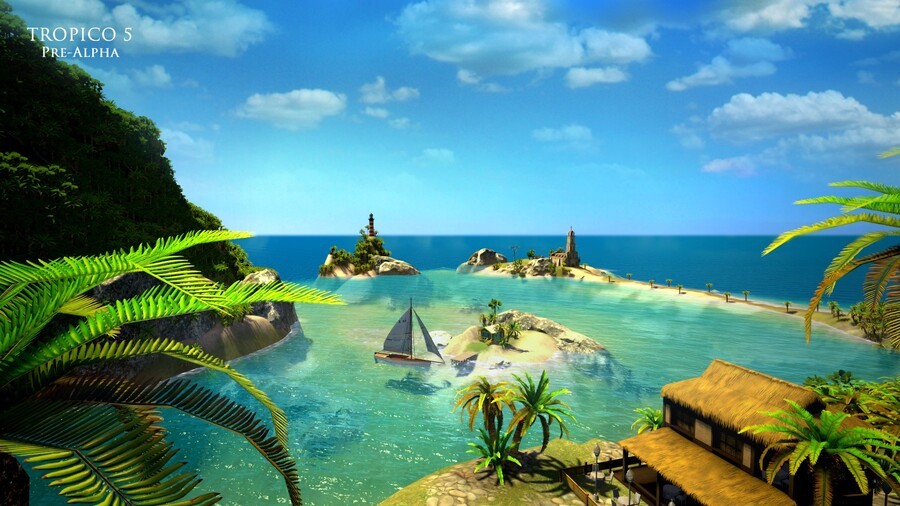 Niche tongue-in-cheek construction simulation Tropico 5 has extended its release blueprints to the PlayStation 4, meaning that the franchise will make its debut on a Sony system later this year. Previous entries in the series have remained exclusive to PC, Mac, and Xbox 360 platforms, but the simplistic architecture of the Japanese giant's latest console seems to have twisted developer Haemimont Games' arm.
For those out of the loop, the title will see you manage a country from its foundation in the colonial era, through World War II and the Cold War, and finally into the present day. As 'El Presidente' of this fictional nation, you'll be able to set rules as you please, allowing you to be as twisted as your heart desires. Moreover, for the first time in the series, the title will feature competitive and co-operative multiplayer, enabling you to work with or against three other players on the same island.
There's no word on a firm release date just yet, but the game is due out this year, and is purportedly looking "better than ever" on the PS4. We suppose that it doesn't hurt that the studio at the helm has opted to completely overhaul the title's visuals for this edition. The management genre is sorely underrepresented on consoles, so we're looking forward to putting on our dictator's hat. Are you in the mood for some city building? Stick a brick in the comments section below.
[source eurogamer.net]