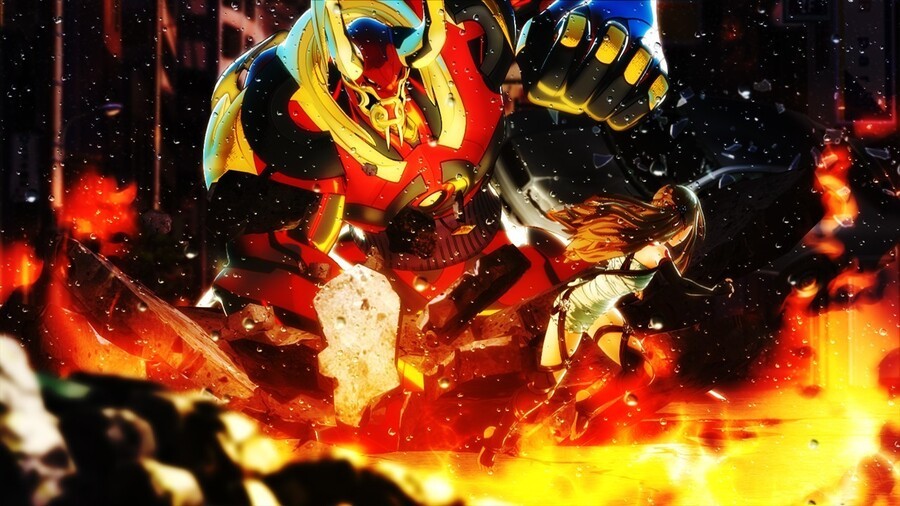 It's been several months since No More Heroes creator Suda51 pulled back the curtain on PlayStation 4 exclusive Lily Bergamo during Sony's pre-Tokyo Game Show press event – but we still don't actually know a whole lot about it. Speaking as part of one of the manufacturer's Conversations with Creators videos, the Killer Is Dead director remained frustratingly vague, but did offer a handful of hints about what you can expect from the title when it deploys in 2014.
"This time, the protagonist is female, with the rather difficult name of 'Tae Ioroi', who will be the main character of the action game," the luminary explained in his native tongue, as translated by Siliconera. "When I say action, I don't mean your regular action game, but rather, a 'super action game'."
According to the developer, this will be attained by augmenting some sort of growth element, which involves you gaining experience. Sounds original. Perhaps more interestingly, Grasshopper Manufacture is supposedly working on a smartphone application that will interact with the game, and will play a role in its online component.
"When it comes to the GungHo group [which recently acquired Suda51's studio], online play is our biggest strength," he continued. "As for the PS4, the online function is the first part that we observed, and we'd definitely like to challenge that. Regardless of whether it's synchronized or asynchronous, we're thinking of various ideas and images for online features."
No hard details, though? "I'm making Lily Bergamo with the intent of getting it to you guys as early as possible, but for now I'm putting together interesting ideas day-by-day, and putting it into data while making adjustments," he concluded. "Game development is always a gradual process. However, these days I've been putting a lot of importance into how I spend my time on it, and [I] hope that you guys look forward to it." There's no way that this is launching next year.
[source youtube.com, via siliconera.com]