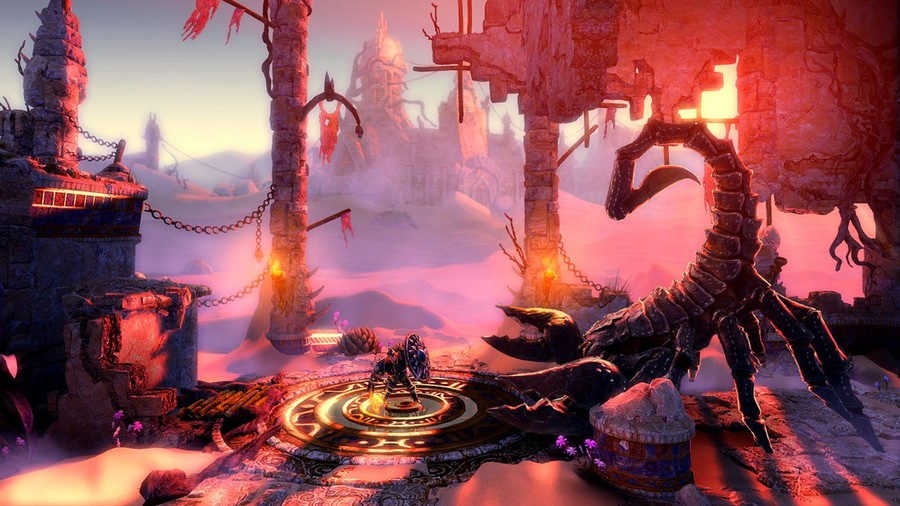 If you aren't already satisfied with the outrageous roster of indie games heading to the PlayStation 4, then hopefully Trine 2: Complete Story will win you over. The outrageously beautiful puzzle platformer from Finnish outfit Frozenbyte is set to strike the system soon, and will be self-published by the company on the console.
The game previously deployed on the PlayStation 3, but this enhanced re-release will include overhauled visuals, and will run in 1080p at a blistering 60 frames-per-second. Furthermore, it will include stereoscopic 3D support, which we suspect will work particularly well considering the title's side-scrolling format.
For those unfamiliar with the original, it puts you in control of three disparate heroes, each boasting unique abilities. You can toggle between these characters on the fly, in order to solve different puzzles. The Wizard, for example, can build blocks by drawing shapes, which we hope will be mapped to the DualShock 4's touchpad.
The company's promising more information in the near future, but the absolutely delightful screenshots embedded in this article should tide you over until then. Are you willing to play through the game a second time? Did it pass you by on the PS3? Summon a reaction in the comments section below.
[source blog.eu.playstation.com]