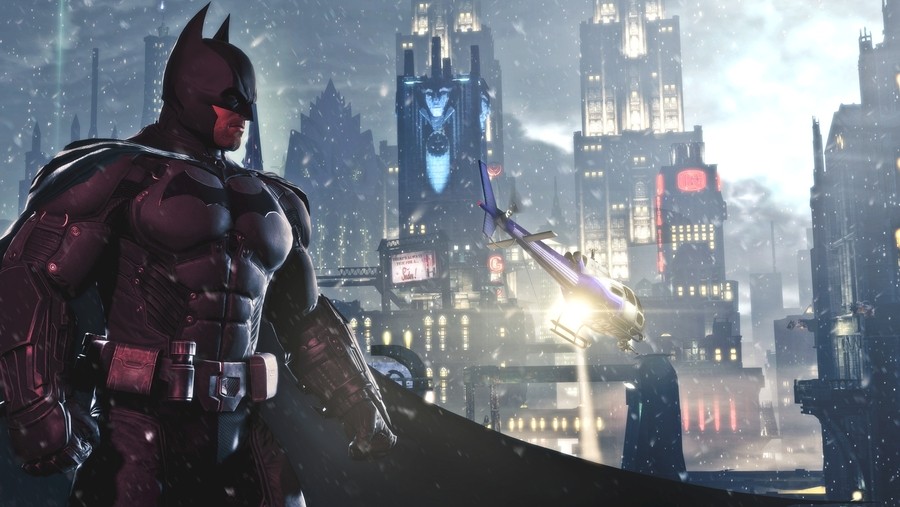 We already know that Killzone: Mercenary and Tearaway are set to be this year's biggest PlayStation Vita games, but what of Batman: Arkham Origins Blackgate? The spin-off has been swooping under the radar a little recently, perhaps because handheld tie-ins don't necessarily have the best track record. But based on this footage of the Dark Knight's portable excursion, you should probably hookshot the title to the top of your wishlist.
The video – uploaded to YouTube – shows the Caped Crusader chasing down Catwoman across the rooftops of a drizzly, penitentiary environment. The gameplay takes place on a two-dimensional plane, but frequently showcases its depth, as you grapple onto distant ledges and crawl through tunnels. You can explore the entire facility, but as in Metroidvania games, you'll need to unlock certain abilities before you can reach new areas.
Perhaps most impressive is the way that the combat works from the side-scrolling perspective. You're still chaining attacks together in the same way as in the Batman games on the PlayStation 3, but this time your adversaries stand in the foreground and background of the 2.5D environments. From the footage, it looks like it works really well. We're actually more excited for this than the proper console prequel, Batman: Arkham Origins.
[source youtube.com]